Washington's Goal for State-Licensed Pot Shops: Just 25% of the Market?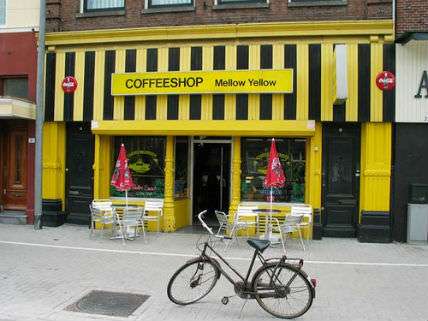 Yesterday the Washington State Liquor Control Board officially adopted its regulations for the state-licensed marijuana growers, processors, and retailers that are supposed to start operating next year. According to the Associated Press, "The board hopes the sale of legal pot will capture about one-quarter of the total pot market in the state, for starters." Given the price reduction and other consumer benefits that should accompany legalization, that's a remarkably unambitious goal. But Washington is imposing hefty taxes and strict regulations on marijuana, and the liquor board's consultants project it will cost two to three times as much in state-licensed stores as it does in the black market. Furthermore, the stores will not offer amenities that might draw people away from their usual pot connection. Under Washington's rules, on-site consumption is not allowed; customers are expected to buy their marijuana, take it home in a sealed package, and consume it behind closed doors and drawn blinds. There won't be anything like Amsterdam's cannabis cafés, where people can pay to enjoy marijuana in a social setting similar to a tavern. And despite the preference for discretion, neither Internet sales nor home delivery will be allowed.
The state-licensed outlets will face competition not only from ordinary pot dealers but from medical marijuana dispensaries, which are not explicitly authorized by state law but are run as cooperatives by patients and their designated providers. There are something like 200 dispensaries in Seattle, where the liquor control board plans to allow just 21 state-licensed pot shops. A.P. notes that "the City Council has passed zoning regulations for pot businesses that would require medical marijuana dispensaries to obtain a state license [which is not currently available for dispensaries] or stop doing business by 2015." Despite assurances by supporters of I-502, Washington's legalization initiative, that it would not affect dispensaries, it looks like the writing is on the wall. How long will state and local governments eager for marijuana tax revenue allow these untaxed, unregulated outlets to compete with government-licensed stores selling cannabis of similar quality at higher prices?