Healthcare.gov: "a colossal, expensive failure that projects a 1970s-era DMV experience into cyberspace"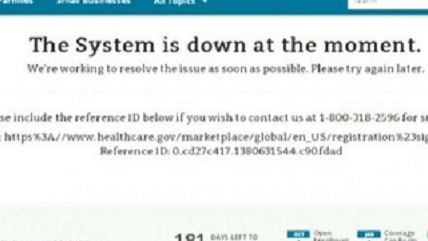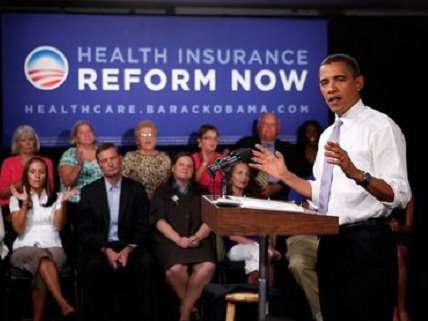 I've got a new piece up at The Daily Beast. It's about the awfulness of Obamacare's disastrous enrollment website.
Here's a snippet:
After the search for bin Laden, the Obama administration's biggest manhunt has turned out to be for someone—anyone—who managed to actually sign up for and enroll in an insurance plan offered by the federal exchange. As The Miami Herald declared in a recent headline, "Obamacare enrollees become urban legend." So far, you've got a better chance of turning up a gerbil escapee scurrying down Richard Gere's leg than finding a couple dozen satisfied customers of healthcare.gov. During a legendarily awful Daily Show appearance, Sebelius lowered expectations yet further by saying that HHS will release enrollment figures on a monthly basis. Right after all the parades for record-setting grain harvests and successful launches of canine cosmonauts….
Of course, this is all a prelude:
After the program becomes fully operational, then the real troubles will begin….