Colorado's Second Biggest City Bans Pot Shops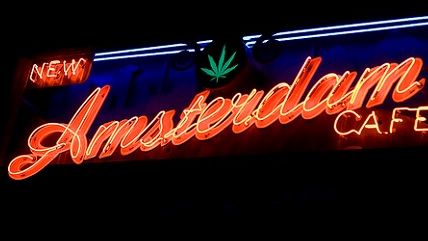 (steven dyrgas/foter.com)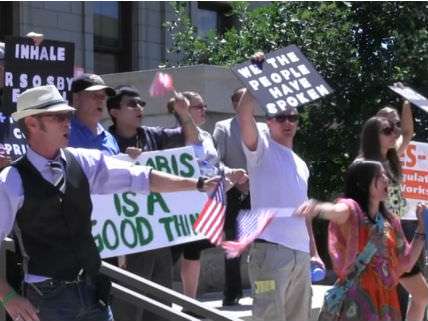 This week Colorado Springs became the biggest city in Colorado to ban the state-licensed marijuana stores that are scheduled to start opening in January. By a 5-to-4 vote, the Colorado Springs City Council decided on Tuesday to join other nearby jurisdictions, including El Paso County, Monument, and Fountain, in just saying no to cannabis retailers, as local governments are authorized to do under Amendment 64, the ballot initiative that legalized marijuana in Colorado. It will remain legal for residents of the city to possess up to an ounce, grow up to six plants at home, and share up to an ounce at a time "without remuneration."
About two dozen local governments in Colorado have voted against pot stores so far. With a population of more than 400,000, Colorado Springs is the state's second biggest city. The biggest, with a population of more than 600,000, is Denver, where the city council last month overwhelmingly voted to regulate pot stores rather than ban them. Two-thirds of Denver residents voted for Amendment 64. The vote in El Paso County, which includes Colorado Springs, was much closer. Still, the fact that Amendment 64 attracted majority support in the famously conservative county, which is home to Focus on the Family and the U.S. Air Force Academy, was pretty remarkable. "We won El Paso County, which is insane," says Mason Tvert, co-director of the Yes on 64 campaign. "We won it by 10 votes, but if we lost by 5,000 I would still tout it as unbelievable."
The close city council vote reflected the closely divided electorate. The Colorado Springs Gazette reports that "members of the Regional Business Alliance, retired military generals, school superintendents, leaders from the University of Colorado at Colorado Springs and representatives from the Colorado Springs Convention and Visitors Bureau" all urged the council to ban recreational marijuana shops. The councilman who provided the fifth vote against cannabusinesses, Val Snider, said he was worried about the conflict between state and federal law, although the city already allows the sale of marijuana for medical use, which is equally illegal under the Controlled Substances Act. He also argued that over-the-counter marijuana sales would "send the wrong message" to local teenagers. Mayor Steve Bach, who had threatened to veto any bill allowing pot stores to open in the city, said commercial distribution of marijuana for general use would be bad for business. To the contrary, said the council members on the other side, the tax revenue from pot sales would help make the city more attractive to business. Although I wish the vote had gone the other way, the fact that city councils are having this sort of eye-glazing debate about marijuana surely counts as progress by itself.