Watch "No Vans Land," Great Doc About Idiotic Licensing Laws, Etc.
This is an excellent documentary from a new platform called Honest Enterprise, which will be showcasing stories of how rules and regulations hurt not just small business owners, but many of the poorest Americans. From the makers' writeup:
No Vans Land tells the inspiring story of a small business owner taking on City Hall. Hector [Ricketts], like many other Americans, came here from Jamaica for opportunity. But like too many others, he has been forced to constantly defend himself against government attempts to restrict his business and protect powerful interests.
The van service operated by Ricketts takes health-care workers to work, transports other commuters, and more. Yet he and his workers is constantly harassed via a legal and regulatory structure that is designed to make their jobs as tough as possible. The folks at Honest Enterprise were hipped to Ricketts by the good guys at the Institute for Justice, the leading libertarian-leaning public-interest law firm. IJ's work on reducing licensing restrictions and other bullshit ways of keeping people down is legendary and hugely important.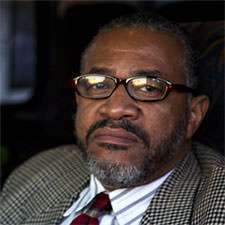 As stirring as the documentary itself is (which is plenty), I'm actually even more jazzed about the larger project of Honest Enterprise. The folks behind the platform (which is supported by the Charles Koch Institute - oooo, scary!) plan to relase new long-form documentaries on a regular basis (every coupla/few months), supplementing the main film with relevant video and print materials.
This is a form of the partisan or advocacy journalism recently celebrated by Jack Shafer at Reuters. This is journalism that is serious even though its creators take a side in a given issue. The goal is to persuade, not to dogmatize people into agreement. Though a somewhat doctrinaire libertarian who got his start at the Koch-funded Inquiry magazine back in the day (…worlds are colliding!…), Shafer's pantheon of partisan journos runs the gamut from Glenn Greenwald to Rachel Carson to Ralph Nader and more. He doesn't necessarily agree with all the people he name-checks but he respects their impact and their flagrant departure from the phony objectivity of characters such as Aaron Sorkin and David Gregory. Instead, Shafer suggests:
My paean to activist and partisan journalism does not include the output of the columnists and other hacks who arrange their copy to please their Democratic or Republican Party patrons. (You know who you are.) Nor do I favor the partisan journalists who insult reader intelligence by cherry-picking the evidence, debate-club style, to win the day for their comrades. Click and read a few of the articles I cite above and then ask yourself: Where would we be without our partisan journalists?
Read the full Shafer and watch No Vans Land, too. It's good stuff, we need more of it, and I'm psyched that Honest Enterprise will be putting out more material.