Paul Krugman as Intellectual Shut-In. Plus, "Libertarian Populism."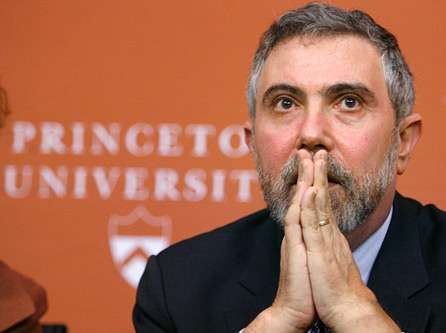 My new column in The Daily Beast argues that Paul Krugman
has attained that rare level of eminence where he doesn't even have to engage the very opponents he dismisses as beneath contempt. Like Kurtz in Heart of Darkness and Apocalypse Now, he just needs to wave his hand, mumble vague abjurations, and rest assured his devoted minions will finish his work for him….
This is exemplified by his recent discussion of "libertarian populism," during which he starts yammering on about Rep. Paul Ryan (R-Wis.) for some reason. From the Beast column:
Had Colonel Krugman ventured outside his ideological compound, he might have happened upon the writings of Tim Carney of The Washington Examiner. To the extent that libertarian populism has a policy agenda, it's mostly thanks to Carney, who likes to write books attacking right- and left-wing crony capitalists. He's libertarian in that he consistently believes that freer markets function more fairly and more efficiently, and he generally thinks people should be left alone when it comes to economic and personal freedom (he's not an absolutist on most things). He's populist in that he is basically obsessed with what he sees as concentrations of power and wealth among elites who rig markets, status, and more against the little guy….

You can take or leave some or all of Carney's libertarian populism…but to confuse it with Paul Ryan's Path to Prosperity is a sign that Krugman needs to get out more often. Intellectual shut-ins are a dime a dozen these days, and they all stink just as bad as the next one.