The Arc of Obama's Presidency Through Economist Covers
Over at PJ Media, Ed Driscoll traces late-breaking media disillusionment with President Barack Obama, and along the way argues that "you can get a pretty good sense of the arc of the left's Obama worship by checking various Economist covers from 2008 through the present." Here they are: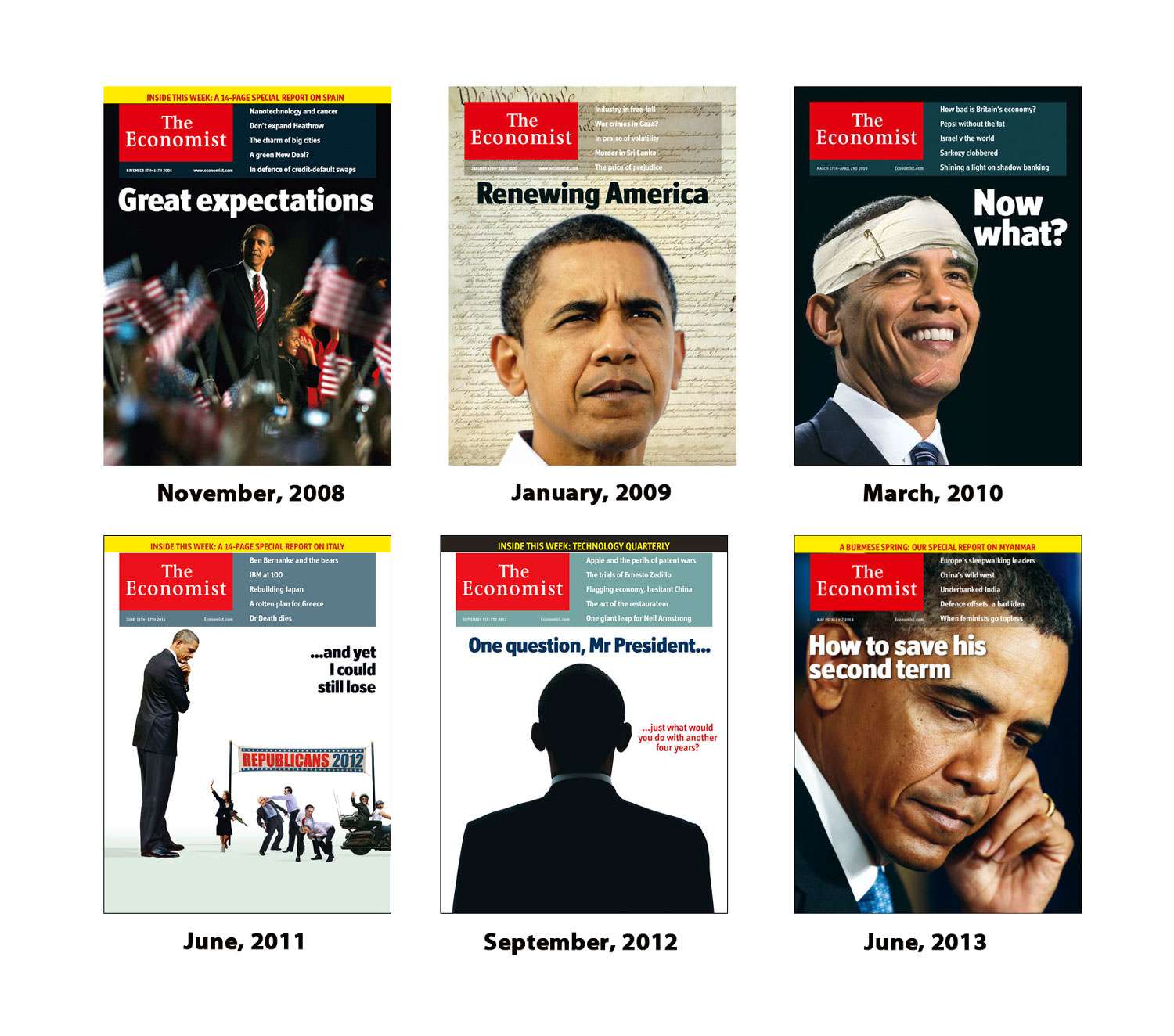 Reason is preparing a special pull-out poster of classic mag covers in our forthcoming 45th anniversary issue. Subscribe today!