Reasons to Give to Reason!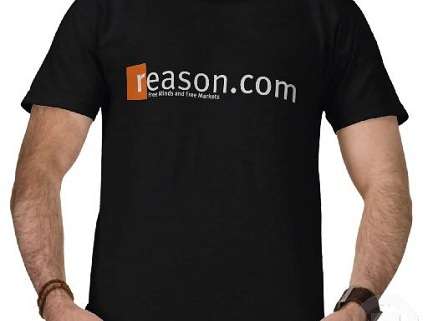 We're in the third day of our annual webathon, which will run through next Tuesday, December 11. We're looking for 800 donors to help us keep bringing you the very best in cutting-edge news, views, and video from a libertarian perspective. Reason is published by the 501(c)3 nonprofit Reason Foundation, so all donations are tax-deductible to the fullest extent of the law.
I'm happy to report that we're ahead of last year's pace. Through this morning, we've received over $28,000 from 165 donors. Check out the scrolling banner at the top of the site to see the names of the folks who have generously supported the nation's leading libertarian news organization.
You can scope out the various gift packages associated with different giving levels by going here now. We know it's been a tough few years and 2013 is looking to be dicey as hell, but please give what you can, whether it's $25 or $2,500 (if you give that much, we'll send you a T-shirt, a couple of gift subscriptions, a Reason bag, the chance to ask Matt Welch and me a question in our next Ask a Libertarian video series, a private lunch with Matt and me in Washington, D.C., and two tickets and VIP seating to the 2013 Reason Bastiat Award dinner next fall in New York).
What will your contributions help make possible? Reason's fiscal year closed on September 30 and here are some of our metrics from fiscal 2012:
Reason staffers appeared on 1,207 radio and TV shows and overall media citations broke the 10,000 mark in places with a combined circulation of 849 million.
Reason TV videos were viewed 11 million times.
Reason.com averaged 2.4 million monthly visits (we're already topping that, pulling over 3 million visits in November).
Since our humble origins as a magazine created by a college student in 1968, Reason has evolved into a full-scale media outfit.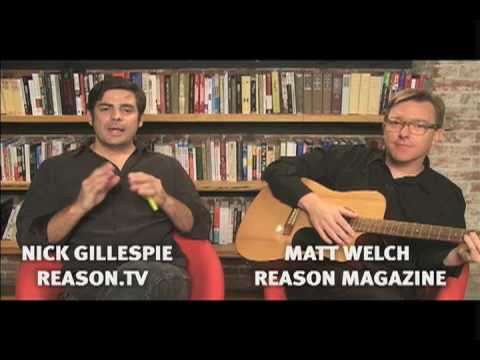 The Reason-Rupe quarterly poll is changing the way national media are talking about politics. With its mix of libertarian-oriented questions and its open-ended followup methodology, we're gaining new insights into what Americans really think about the two-party duopoly and its failure to rein in government excess. Reason.com launched a new interface that allows users to personalize their experiences and more readily find new stories and classics from the past. We also added the great new 24/7 news feed, which is updated constantly (and we do mean constantly) with the most important, offbeat, and pressing news from around the globe.
Across all of its various platforms and efforts, Reason strives to accomplish overlapping but distinct goals:
We act as a virtual community for libertarians, bringing them the very best news and analysis from a wide variety of sources. Reason is the place where libertarians go to hash out their ideas, take the pulse of the "Free Minds and Free Markets" brethren, and talk freely amongst themselves (just take a look at the comments section).
We strive to be an increasingly influential source of top-drawer journalism, analysis, and perspective about politics, culture, and ideas. We wear our libertarian bona fides on our sleeves and they inform all we do, but we're not simply preaching to the choir. First and foremost, we are journalists and policy mavens interested in bringing important and fresh perspective to the world. Reason in all its versions has become increasingly recognized as a must-read destination for anyone who's interested in cutting-edge ideas and smart takes on the news of the day—and the most important stories that are ignored by the mainstream media.
We want to help change the world by offering up not just criticism of the status quo but positive policies and ideas that will make things better. That's why our pages and videos are filled with tried-and-true examples of what's worked in the past and visionary takes on what might work in the present and future. And we also want to shine a flashlight into corners of the world where all sorts of interesting experiments in living are already underway.
Your donations—tax-deductible to the fullest extent of a law that might well be changing in 2013!—help us to keep doing what we're doing. So please give what you can—and rest assured that your gift will go directly to helping us push even harder in 2013 for sane policies on taxes and spending, ending drug prohibition, celebrating free expression, and so much more.