Supreme Court Declines to Tackle Prosecutorial Misconduct Case
Decision protects bad federal behavior as long as they have probable cause to try a case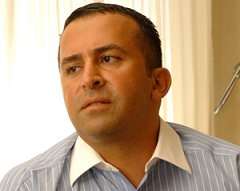 A case that touches on two important criminal justice issues – prosecutorial misconduct and the federal government's zealous war on pain medication – will not be heading to the Supreme Court, even after nearly 70 federal judges and prosecutors threw their support behind it.
Ali Shaygan, a Miami doctor, had been acquitted by a jury of illegally prescribing pain-killers after one of his patients died. He had faced 141 separate charges. Then he fought back. Via Reuters:
A Miami federal judge later awarded the doctor $602,000 under a federal law called the Hyde Amendment, which allows judges to sanction prosecutors for taking positions that are "vexatious, frivolous or in bad faith."

The judge found that prosecutors acted in bad faith by pursuing new charges and secretly recording Shaygan's defense team. The steps were taken in retribution after Shaygan's attorney tried to keep statements the doctor made to investigators out of evidence, the judge found.

The judge called the prosecution's tactics "profoundly disturbing," adding that they raised "troubling issues about the integrity of those who wield enormous power over the people they prosecute."

But the 11th U.S. Circuit Court of Appeals in Atlanta overturned the award, ruling that prosecutors have broad discretion under the doctrines of sovereign immunity and separation of powers.

Regardless of prosecutors' subjective ill will, they had an objectively reasonable basis for their acts, the appeals court found.
Shaygan appealed to the Supreme Court and the aforementioned judges and prosecutors supported him. Nevertheless, the Supreme Court declined to hear the case without comment.
Not hearing the case obviously doesn't affect the ability to invoke the Hyde Amendment in future instances of malicious prosecution. But the appeals court ruling means that no matter how inappropriate the prosecution's conduct is in the pursuit of a conviction, as long as they can prove they had probable cause to try the case, defendants have no financial recourse, and the prosecution cannot be held accountable under the Hyde Amendment.
You can read more about the details of the case here.
In the meantime, former Reason contributing editor and current Huffington Post writer Radley Balko blogged Tuesday that in the wake of a series on painkillers he wrote in March, he is still getting regular e-mails from patients suffering due to the feds' scrutiny of prescribing doctors. His latest letter, about a man suffering in agony for the last three months of his life, is a real heart-breaker.