Washington Prosecutors Drop Marijuana Cases in Anticipation of Legal Pot
Yesterday I discussed the possibility of a federal lawsuit seeking to block state-licensed pot shops in Colorado and Washington.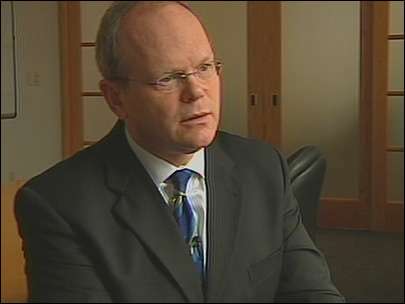 Yesterday I discussed the possibility of a federal lawsuit seeking to block state-licensed pot shops in Colorado and Washington. But even if plans for commercial distribution get hung up in the courts, those states' legalization initiatives will have a positive impact by eliminating arrests for possessing small amounts of marijuana. In fact, Washington's Initiative 502, which does not officially take effect until December 6, is already helping pot smokers avoid prosecution. Last week prosecutors in King and Pierce counties (which include Seattle and Tacoma, respectively) dismissed 220 misdemeanor marijuana cases in light of the vote to abolish penalties for adults 21 or older who possess up to an ounce. "There is no point in continuing to seek criminal penalties for conduct that will be legal next month," King County Prosecutor Dan Satterberg told The Seattle Times. "The people…spoke loudly and clearly that we should not treat small amounts of marijuana as an offense." (Satterberg's office handles cases that originate in unincorporated parts of the county; the Times notes that Seattle City Attorney Pete Holmes, who supported legalization, "has refused to prosecute misdemeanor possession cases since he took office" in 2010.) Pierce County Prosecutor Mark Lindquist agreed with Satterberg, saying, "The people have spoken through this initiative, and as a practical matter, I don't think you could sell a simple marijuana case to a jury after this initiative passed."
Jack Driscoll, Spokane County's chief criminal deputy prosecutor, seems to take a different view, arguing that I-502 protects pot smokers only if they get their marijuana from state-licensed stores. "You can't under this initiative have an ounce of marijuana that doesn't come from a state-[licensed] provider," he said. "You still can't have black-market marijuana." But the initiative makes no such distinction, saying, "The possession, by a person twenty-one years of age or older, of useable marijuana or marijuana-infused products in amounts that do not exceed those set forth in section 15(3) of this act [i.e., one ounce of marijuana, 16 ounces of marijuana-infused food, or 72 ounces of marijuana-infused liquid] is not a violation of this section, this chapter, or any other provision of Washington state law."
The Times notes that Washington prosecutors have brought more than 13,000 misdemeanor marijuana possession cases annually in recent years. Police in Colorado have been charging more than 10,000 pot smokers a year with possessing small amounts of marijuana, a "petty offense" that will soon be no offense at all under state law (within two months of the election, depending on when the final canvass is completed and the vote is certified). Colorado, unlike Washington, will also allow pot smokers to grow their own marijuana (up to six plants) and share it with their friends (up to an ounce, "without remuneration"). And yes, the Drug Enforcement Administration theoretically could step in to bust pot smokers and small-time growers, but it does not have the resources to take on such penny-ante cases, which have always been handled by state and local police, who are responsible for about 99 percent of marijuana arrests.
[Thanks to Richard Cowan for the tip.]