Thinly Disguised Measure to Restrict Political Freedom Fails, Better Disguised Measure to Restrict Sexual Freedom Passes
Proposition 32 loses, Proposition 35 wins.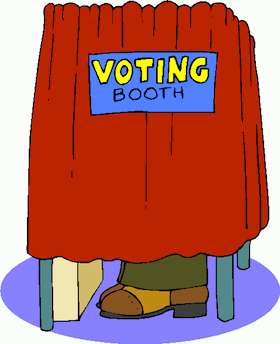 Amid the other good news on the ballot initiative front—victories for legalizing marijuana in Colorado and Washington state, for nullifying the insurance mandate in Montana and Alabama, for eminent domain reform in Virginia, for gay marriage in Maryland and Maine and Washington again—I'm happy to report that Proposition 32 went down in California. The measure would have prevented unions and businesses from donating to candidates, a sweeping restriction that raises significant First Amendment questions and was in itself enough to set me against the law. Nor do I share some libertarians' enthusiasm for the "paycheck protection" portion of the proposition, which would have barred unions—private-sector as well as public-sector—from spending a member's dues on politics without the worker's explicit permission. It should not be the government's role to manage how an independent organization directs its dues. (Yes, I know: Unions are not always independent of the state in practice. As with those corporations that are not independent of the state in practice, it is better to remove the laws that entangle them with the government than to add a new layer of regulation.)
On the other hand, I wasn't happy to see Proposition 35 pass in the same state. This was pitched as a "protection" too—specifically, as a way to protect people from coerced prostitution—but in fact it casts a much wider net. As Melissa Gira Grant writes, the law means that
anyone involved in the sex trade could potentially be viewed as being involved in trafficking, and could face all of the criminal penalties associated with this redefinition of who is involved in "trafficking," which include fines of between $500,000 and $1 million and prison sentences ranging from five years to life. This is in addition to having to register as a sex offender, and surrender to lifelong internet monitoring: that is, turning over all of one's "internet identifiers," which includes "any electronic mail address, user name, screen name, or similar identifier used for the purpose of Internet forum discussions, Internet chat room discussion, instant messaging, social networking, or similar Internet communication."…

If passed, Proposition 35 could also require anyone in California convicted of some prostitution-related offenses as far back as 1944 to also register as a sex offender and submit to lifelong internet monitoring. This is what drove Naomi Akers, the Executive Director of St. James Infirmary, an occupational health and safety clinic run by and for sex workers in San Francisco, to come out hard against the bill.
Next time you want to protect prostitutes, don't forget to protect them from the government.