Paul Ryan Says Something Sensible About Marijuana Policy, Then Corrects Himself to Match Mitt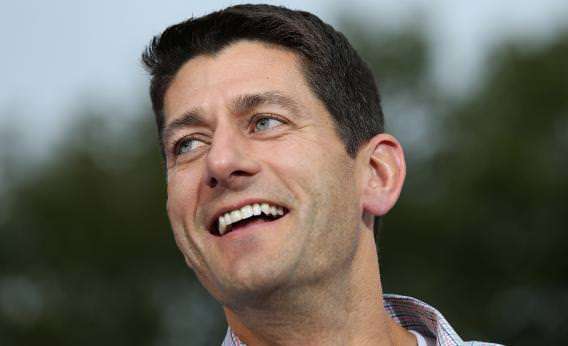 Running for vice president is turning into the most cowardly thing Paul Ryan has ever done:
As the Republican vice-presidential nominee Rep. Paul Ryan gets ready to begin debate preparation on Sunday in Oregon, the Wisconsin lawmaker raised a few eyebrows when he told KRDO-TV in Colorado Springs that states should have the right to choose whether to legalize the drug for medical purposes. Ryan emphasized that while he doesn't personally approve of laws that make medicinal marijuana legal, "it's up to Coloradans to decide." Colorado is one of 17 states, plus Washington, D.C., that allow medicinal marijuana, notes the Associated Press.

Ryan noted that the issue "is something that is not a high priority of ours." A Ryan spokesman later emphasized that he agrees with Mitt Romney that marijuana should never be legalized.
Previously: Romney Vows to Fight Marijuana Legalization 'Tooth and Nail'—Unlike His Opponent?