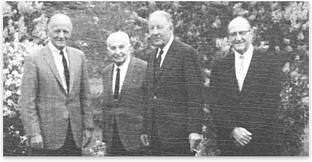 The Foundation for Economic Education, the original libertarian organization and publisher of The Freeman and much more, is looking for someone to direct their content. Part of the job description:
The Foundation is currently searching for an Editor/Director of Content who will be based in Atlanta, where FEE is headquartered, or in a virtual office. Regular travel to the headquarters will be necessary for anyone based in a virtual office.

The Editor/Director of Content will manage the publication of FEE content across all platforms and lead FEE's ongoing drive to configure our output toward introductory, economic content aimed at 16-24 year olds. In addition, the Editor/Director of Content will proactively identify the scholars, alumni, students, and others who can write and produce for the broad range of FEE platforms. The Editor/Director of Content will do this with reference to FEE's Verbal Identity, which is focused on producing credible, constructive, clear, current, compelling, and conversational content.

This director level position will be the primary decision maker behind FEE's diverse content; to a great extent, the public face of FEE will rest with the Editor/Director of Content.