Montana's First Registered Medical Marijuana Caregiver Dies in Federal Prison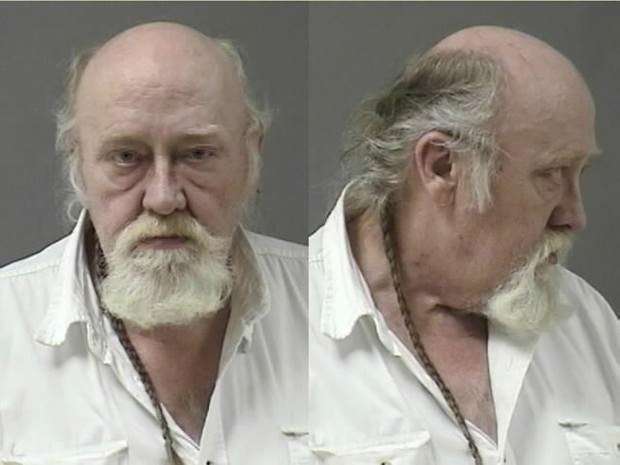 Richard Flor died in a Las Vegas Bureau of Prisons medical facility on Wednesday.
Flor, 68, was just a few months into a five-year prison sentence for running a Billings, Montana marijuana dispensary with his wife and son. Flor also co-owned Montana Cannabis, one of the largest medical marijuana dispensaries in the state, and which was the subject of a March, 2011 federal raid. Montana legalized medical cannabis in 2004, but that doesn't matter under federal law.
Flor's wife got two years in prison for bookkeeping, and his son got five years for running the Billings dispensary. These were pleas entered and settled before the Department of Justice (DOJ) could make sure that medical marijuana went unmentioned in the court room. (More about the debate over mentioning the state legality of marijuana in court defenses can be found here and here.)
US District Court Judge Charles Lovell sentenced Flor to years in federal prison despite testimony that he was suffering from a variety of illnesses, including dementia, diabetes, hepatitis C, and osteoporosis. Lovell did recommend that Flor "be designated for incarceration at a federal medical center" where his "numerous physical and mental diseases and conditions can be evaluated and treated."
The Great Falls Tribune confirms this list of ailments and notes:
Last month, [Flor's attorney Brad] Arndorfer filed a motion requesting the court release Flor pending an appeal of his sentence due to health concerns. Arndorfer's brief supporting the motion detailed how Flor suffered from severe osteoporosis and on multiple occasions while in custody, Flor had fallen out of bed breaking his ribs, his clavicle and his cervical bones as well as injuring vertebrae in his spine. Flor also suffered from dementia, diabetes and kidney failure among other ailments, Arndorfer said.
"He is in extreme pain and still is not being given round-the-clock care as is required for someone with his medical and mental conditions," Arndorfer wrote in his brief to the court. "It is anticipated he will not long survive general population incarceration."
In his Aug. 7 order denying the motion, Lovell wrote that it was unfortunate the Flor had not yet been transferred to an appropriate medical facility but that the concerns detailed in the motion were "not factually or legally significant."
Lovell wrote that the federal Bureau of Prisons could provide the necessary medical care and that recent tests found kidney dialysis wasn't needed, despite the fact that a year earlier a VA health care provider discussed with Flor the possibility that he might need dialysis in the future.
Lovell wrote that "defendant has no such present need."
In a statement released by his staff, Lovell said he was sorry to learn of Flor's death but that judicial ethics prevented him from commenting further.
Flor had numerous, serious medical problems, so it's hard to know how much longer he would have lived, but being in prison sure shortened his life and diminished its quality. Thanks to the DOJ, the man got to spend his last months of life in in a cage, with his wife and son suffering the same, so they didn't get a chance to say goodbye to him. His daughter, however, was at his side when he passed and said of her father's months in custody, "they didn't give him any of the medical attention he needed, and they never took him once to a medical doctor." Arndorfer is considering a lawsuit against the U.S. Marshals Service and the Bureau of Prisons, saying that Flor's complains about kidney pain were ignored.
Meanwhile, the other co-owners of Montana Cannabis go to trial in September.
This is Obama and the DOJ's don't call it a war, drug war; just as callous as the real thing.
Previous Reason reports on medical marijuana in Montana.