Florida Cop Told Teenager: "I am the law…I can fuck you up and no one will say anything about it"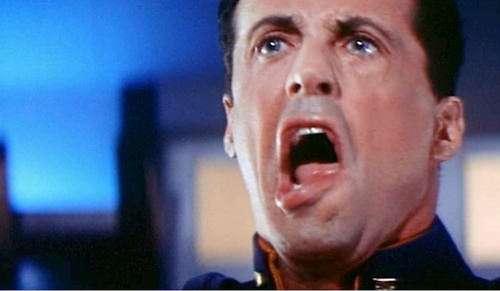 He punched a 14-year-old in the face. He faked sick to take a weeklong vacation in Cancun. An inspection of his car revealed a bag of cocaine, several crack pipes and an empty Smirnoff vodka bottle. Four years later, he was promoted to sergeant.
Meet Sgt. German Bosque, the South Florida cop who "just can't stay fired."
In his two decades working for the Opa-locka, Florida police department, he has been the subject of 40 investigations by internal affairs detectives, reports The Miami Herald. Outside the department, he's earned quite the record: three arrests, six firings, and two expulsions from the police academy. And in May 2012, the Opa-locka PD suspended him once again, this time for letting a reporter ride in his squad car without permission. So where's Bosque now? According to his attorney, Bosque's at home, "sleeping late and watching telenovelas and Cops reruns." Oh yeah, and getting paid $60,000 a year to do it.
Despite an impressive criminal record and his latest suspension, Bosque maintains that he's on the positive end of the good cop/bad cop spectrum. "I'm an excellent police officer but I break the rules," he told The Herald. Hard to argue with that coming from a man who in August 2000 told a teenager, "I am the law, if I feel like it right now I can fuck you up and no one will say anything about it." Charming.
Here's a few of Bosque's greatest hits, as reported by The Herald:
May 22, 1998: Bosque calls in sick for work, claiming food poisioning. Takes a vacation in Cancun, Mexico.
Sept. 5, 1999: Excessive force accusations filed against Bosque by a man who claims the officer kicked and punched him repeatedly while handcuff. Police authorities reportedly took no action on the case.
Jan. 19, 2004: Suspended for 45 days after beating a handcuffed suspect into a pulp. According to The Herald, "The victim was beaten until bloody and there was blood spilled all over the station house floor."
July 22, 2004: The Herald reports that Bosque was "accused of fondling a corrections officer in his squad car." But he was not punished. Why? According to investigators, "the woman involved admitted she refused to say 'no.'"
Jan. 24, 2011: Promoted to sergeant.
More on crooked cops here.