Mayberry, RIP: Andy Griffith Dies at Age 86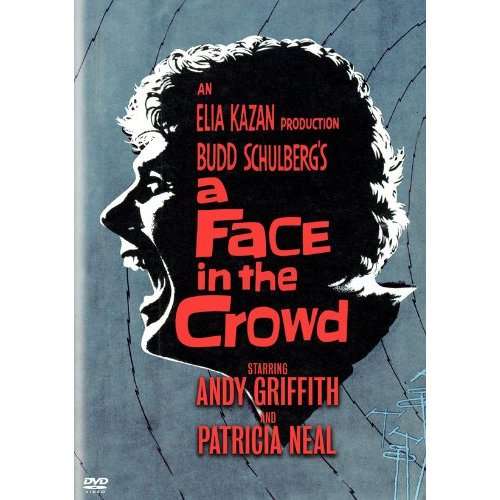 The actor Andy Griffith – known for roles such as Sheriff Andy Taylor in The Andy Griffith Show and the title character in Matlock – is dead at the age of 86.
Though best known for comic work, his career as an actor included films such as No Time for Sergeants and 1957's A Face in the Crowd, the sort of diatribe about the negative potential of televsion that Hollywood studios churn out with regularity. Griffith is absolutely wonderful as "Lonesome" Rhodes, a con man drifter who eventually rises to prominence as a television-show host with the apparent ability to turn elections (you know he's a nut job when he inveighs against Social Security!). Undone by his own arrogance and moral hypocrisy, Rhodes suffers a (temporary) career collapse when a rant about how dumb his viewers are goes out over the airwaves. It's a great performance, though the movie tells us more about how the film industry worried about the rival TV business than anything about mass media.
According to Wikipedia, when it came to politics, Griffith mostly pushed Democratic candidates; he stumped for Obama in 2008 and cut ads in favor of both the Affordable Care Act and Medicare. But in 2009, Jesse Walker hipped Reason readers to a take on Sheriff Andy Taylor that figured the lawman as the exemplar of the night-watchman state.
Headline tip: @stevesilberman