No Charges for Miami Cop Who Shot Unarmed Motorist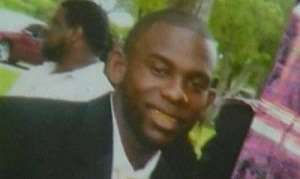 Prosecutors decided this week not to prosecute Miami police officer Reynaldo Goyos for manslaughter for shooting an unarmed motorist reaching for his cell phone during a traffic stop last year, the Palm Beach Post reported. The prosecutor's office decided they couldn't disprove the cop's claim he had a reasonable fear for his life, given that cops say the dead man, Travis McNeill, was ignoring their commands to show his hands. Activists blame the shooting on police's reliance on "tactical units." The Post explains:
The shootings sparked furor among inner-city activists, who claimed [then police chief Miguel] Exposito's emphasis on tactical units — officers, usually in unmarked cars, who actively seek out criminals — fostered a "wild West'' mentality among officers.

On Tuesday, the McNeil family's lawyer said he believed prosecutors could have filed at least a manslaughter charge. "You have four police agencies pulling a guy over for a DUI stop, in unmarked cars, and they blow him away," said Randy Berg, of the Florida Justice Institute, who plans to file a federal lawsuit against police. "No firearms. No drugs. They didn't even know who he was."
A sheriff's deputy in tactical gear shot the unarmed Seth Adams last month in the parking lot of the victim's family's business in nearby Palm Beach County. The use of tactical units back in Miami, meanwhile, is on the decline:
Commissioners ousted Exposito in September for unrelated reasons; he is appealing the firing. His successor, Manuel Orosa, scaled back the tactical units Exposito championed, and beefed up community patrols.

Sheila McNeil, Travis McNeil's mother, said that, while she is "not satisfied" with Goyos' clearing, she has noted more uniformed officers walking the beat these days. "I like the idea that these officers are not just sitting in their cars, they're getting out," McNeil said in an interview.

As for Exposito, he stood firm Thursday in supporting tactical units, saying officers were well trained and vital to keeping bad guys off the streets. He said violent crime is rising because patrol officers are "too busy going from call to call to be proactive."

"I think the criticism level against me was unjustified and I think time will bear that out," Exposito said.
Unfortunately, if prosecutors keep declining to prosecute officers involved in shootings of unarmed civilians, it just might.
Reason on the militarization of police