Spanish Village Votes "No" on Big Field of Revenue-Raising, Probably Illegal Marijuana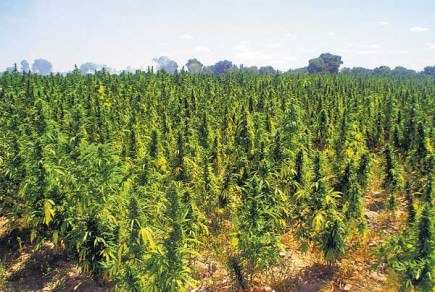 Remember that industrious Spanish mayor who was scheming to rent out village land to grow marijuana, thereby raising much-needed money for the village of Rasquera, population 900? Well, the town council said yes in March, but when the mayor put the plan to a village-wide referendum today, turns out the mostly-older population was not ready to take that probably-illegal step. A 56 percent majority surprisingly said yes to the measure, but it needed 75 percent to pass. The wonkiness of Spanish weed laws probably didn't help convince folks.
Reports The Washington Post:
The result effectively ends the idea to lease a plot of land to an association of marijuana buffs in Barcelona who wanted to pay Rasquera €1.3 million ($1.7 million) over two years. About 40 jobs — growing, harvesting and packaging the pot — were envisioned.
The payment by the pot-smoking group ABCDA would have been about equal to the debt owed by this picturesque pueblo that sits at the foot of a mountain range with a castle dating back to the 12th century.
Rasquera is not alone with its debt problems. Spain's economy crashed after a real estate bubble and many cities and towns are desperately trying to cope by cutting spending for health care, education and jobs. Spain has the highest unemployment rate in the 17-nation eurozone at nearly 23 percent — just shy of 50 percent for young workers — and it's about to enter another recession. […]
Under Spanish law, consumption in private of cannabis in small amounts is allowed. Growing it for sale, or advertising it or selling it are illegal.
Officials with the government's National Drug Plan have said growing marijuana in large amounts as planned in Rasquera would be against the law, and have vowed to block any attempts.
Mayor Bernat Pallisa insisted that the initiative was legal, however, because ABCDA had pledged that the marijuana grown in Rasquera would have been for private consumption by its 5,000 members.
The rest here.
Reason on drug policy