Autopsy Raises Doubts About Police Account of Kenneth Chamberlain's Death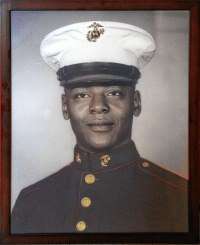 New York Daily News columnist Juan Gonzalez reports that the autopsy of Kenneth Chamberlain, the former Marine and retired correctional officer who was killed by White Plains police in November, casts doubt on the official story that Chamberlain was brandishing a knife:
Randolph McLaughlin, attorney for Chamberlain's family, said the trajectory of the fatal bullet [fired by Officer Anthony Carelli] suggests Chamberlain was neither facing the police nor holding up a weapon.

"The report clearly shows that Mr. Chamberlain's arm could not have been raised in a threatening manner with a knife at the moment he was shot," McLaughlin told The News on Monday night.

The report, completed Nov. 21 by acting Westchester County Chief Medical Examiner Kunjlata Ashar, shows the fatal bullet struck Chamberlain [who was right-handed] from the side in the "right upper arm, 4½ inches from the right shoulder."

It went through his arm without hitting bone and entered his right chest, "then passed through the upper lobe of right lung … through the thoracic vertebra 4 and then through the upper lobe of left lung," the report said.

"The direction of the wound track is from right to left in a straight line," Ashar wrote. Chamberlain died from hemorrhaging in the lungs….

Because the bullet came from the side, not straight on, the report "makes it impossible for him to be holding a knife in his hand and advancing on police," [McLaughlin] said.
Following a public outcry about the case, the Westchester County District Attorney's Office plans to have a grand jury decide whether criminal charges should be brought against Carelli or the other officers, who were responding to an erroneous call indicating that Chamberlain needed medical assistance.
I discussed the shooting last week.