Baseball Morality: You Can Lie to the Taxpayers You Steal Money From, But Just Don't You Go Talking About Fidel Castro!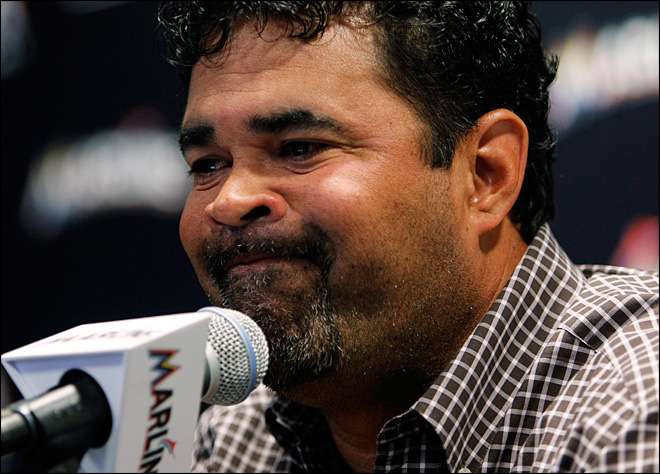 Manager Ozzie Guillen of baseball's Miami (formerly Florida) Marlins has been suspended for five games and pushed into a humiliating public apology for saying these words to a Time magazine reporter:
I love Fidel Castro. I respect Fidel Castro. You know why? A lot of people have wanted to kill Fidel Castro for the last 60 years, but that son of a bitch is still there.
Now, saying the words "I love Fidel Castro" is ridonkulous in any context, let alone for one of the highest-profile human beings trying to sell a public product in South Florida. But there are three complicating caveats:
1) Ozzie Guillen is a famous crazy person, especially the way that he flaps his gums. I wish The New Yorker brought this recent Ben McGrath piece on Guillen and the Marlins out from behind the paywall, because Ozzie's quotes there are hilarious, profane, totally nonsensical, honest, self-contradicting, and generally unhelpful. As the Sun-Sentinel's Mike Berardino points out, "it was Ozzie's former boss, White Sox Chairman Jerry Reinsdorf, who called him, 'The Hispanic Jackie Mason.'" Guillen calls sportswriters "fags" (for which he received fines and sensitivy training, then claimed he couldn't be homophobic because he likes Madonna and the WNBA), swears like a sailor's uncle, has questionable command of the English language, and is generally one of the most entertaining characters in modern sports.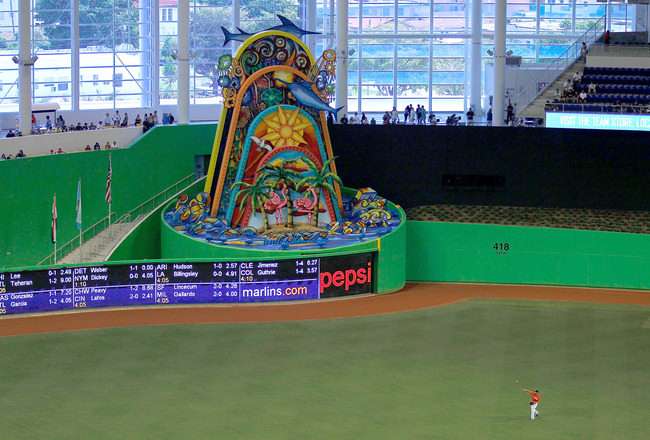 2) Ozzie Guillen has also said that Fidel Castro is "a bullshit dictator," and criticized actor Sean Penn for being a Hugo Chavez apologist (Guillen hails from Venezuela). Here's Rick Telander in the Chicago Sun-Times:
Let me take you back to September 2008.

I interviewed Ozzie, then the White Sox' manager, for a back-page Q & A in the national magazine Men's Journal. […]

And I asked him this: "Who's the toughest man you know?"

His response, which took me by surprise: "Fidel Castro."

Why?

"He's a bull—- dictator and everybody's against him, and he still survives, has power. Still has a country behind him," Ozzie replied. "Everywhere he goes, they roll out the red carpet. I don't admire his philosophy; I admire him."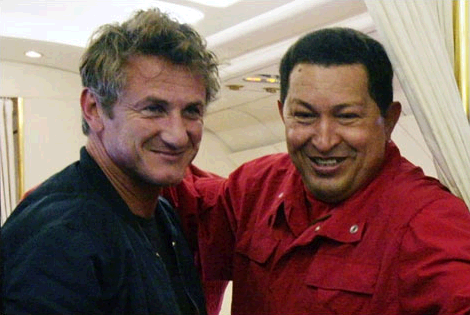 This isn't too hard to understand, right? Here is some of Ozzie's Penn-bashing:
"Sean Penn defended Chavez is easy when you have money, and no leave in out country. Shame on you, Mr. Penn." […]

"Sean Penn, if you love Venezuela please move to Venezuela for a year," […]

He also tweeted that Penn move specifically to an impoverished city such as Guarenas or Guatire "to see how long you last," and called him a "clown."
Ozzie being Ozzie, his Chavez statements have been all over the map:
Guillen bristled Wednesday at the suggestion he was a fan of the Venezuelan president Chavez.

"Don't tell my wife that, because she hates that man. She hates him to death," Guillen said. "I supported Chavez? If I was supporting Chavez, do you think I would be manager of the Marlins? I never supported Chavez." […]

Guillen said he has never spoken to Chavez, but in fact he appeared on the Venezuelan leader's national radio show twice in October 2005, when Guillen led the Chicago White Sox to the World Series title.

At the time, Guillen said: "Not too many people like the president. I do. My mom will kill me, but it's an honor to talk to the president."

Guillen became a U.S. citizen in 2006, and he has been more critical of Chavez in recent years.

"It's not my fault Chavez is the president," Guillen said Wednesday. "I didn't put him there. … We got what we deserved."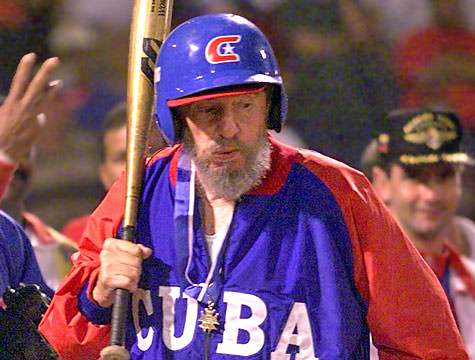 3) The Miami Marlins, one of the very worst corporate welfare whores in the history of professional sports, were responding to overt public pressure from a series of local elected officials:
The Chairman of the Miami-Dade Board of Commissioners has called on Marlins owner Jeffrey Loria to urge Guillen to resign.

In an open letter sent to the media on Monday, Joe A. Martinez said "there is no alternative that would be satisfactory"[.]

"To say you respect Fidel Castro, suggests he also respects dictators such as Hugo Chavez, Daniel Ortega, Adolf Hitler and Sadam Hussein," the letter reads.

Francis Suarez, chairman of the City of Miami Commission, said: "Mr. Guillen's admiration for a dictator who has destroyed the lives of so many and who has violated the basic human rights of millions is shameful."

Suarez also targeted Guillen for his recent comments about getting drunk. The manager said he routinely gets drunk after games and has done so for many years.

"Mr. Guillen's cavalier attitude about the serious issue of alcohol abuse is reckless and not suitable for a public figure in a position of leadership in our community," Suarez said.

Miami-Dade Mayor Carlos Gimenez issued a statement "condemning" Guillen's comments.

"I now challenge them to take decisive steps to bring this community back together," his statement read.
Any politician who cares more about loose Castro talk from a baseball manager than about hundreds of millions of taxpayer dollars looted by a billionaire liar deserves to be dunk-tanked by Greg Maddux, for a year.
Keith Olbermann is right–this isn't, strictly speaking, a First Amendment issue. Congress didn't pass any law, and the Marlins are still a private company even after all those ill-gotten public gains. But like the L.A. City Council's rebuke of popular talk-radio figures John and Ken, the Miami political establishment's behavior in this case has been shameful and creepy. And like when Cumulus banned the Dixie Chicks from its airwaves over the country act's mildly intemperate words about George W. Bush, this private clampdown on an entertainer's political babble narrows the climate for practical free speech, and reinforces a bland sort of public conformity.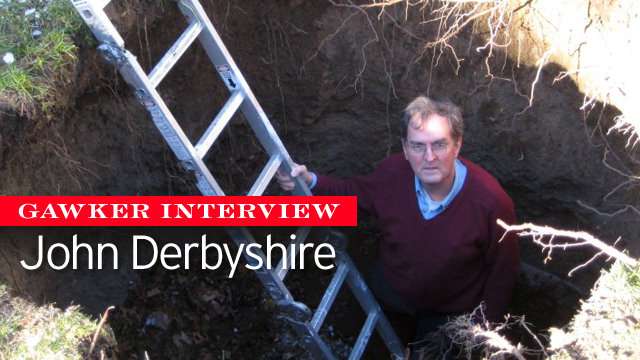 Yes, but couldn't you say the same of National Review cutting loose John Derbyshire after his racist spasm over at Taki's Magazine? Indeed you could and arguably should, since opinion journalists will likely feel less inclined now to write about African-American crime rates. But here's an important difference: Derbyshire is an opinion journalist, and all publications in this category have (evolving) standards about its contributors involving constant political judgment calls. I defended The American Prospect's right to decide I wasn't the right media columnist for them, even if the episode felt a bit political at the time. If a Reason writer started talking constantly about loving Fidel Castro, he/she wouldn't be a Reason writer for long, and rightly so.
But Ozzie Guillen is grown man who wears pajamas to work. And one who felt compelled today to say: "This is the last time this person talks about politics."