Don't Get Publicly Drunk in New York City, Even Though It's Legal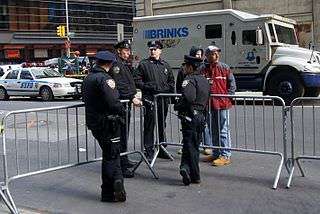 Gothamist has blogged another exciting lawsuit about police excess in response to something minor. This time the New York Police Department (NYPD) arrested a lady who had a bit to drink at a party, but somehow ended up being arrested, committed to the hospital and involuntarily sedated, thanks to an overly-concerned cop. Even though it's not illegal to be drunk in public in New York City, the lawsuit alleges:
On December 8th last year, just before midnight, Chloe Sowers was sitting on the floor of the Lower Manhattan terminal drinking a coconut water and waiting for the boat to take her home. She was sitting on the floor because no seats were available, but this caught the eye of one Officer Kevin McKeon, who was so "concerned" about Sowers that she ended up handcuffed and taken to New York Downtown Hospital, where she was bound and drugged for the night against her will.
Sowers concedes that she was intoxicated, but according to the lawsuit she's filed against the city (below), she was "functioning and in control of her facilities." Officer McKeon, however, asked her if she needed medical attention. She said no, but when the ferry arrived he stopped her from boarding. Sowers alleges that the cop gave her the "choice" of going to the hospital voluntarily or forcibly. She declined to volunteer, and was handcuffed, forced onto a wheelchair, strapped to a gurney, and taken to the hospital.
Once there, Sowers says she demanded to be released, and when a hospital worker saw her trying to escape her restraints, she heard someone say, "Hey, it looks like we got a Houdini here!" She was then forced into a mini-straight jacket and involuntarily sedated!
It's not exactly breaking down a door and shooting a 19-year-old over marijuana, but it's still well worth a lawsuit if it's true.
Reason on the NYPD, on police, and on laws against public drinking