Does the DEA Know What Quota Means?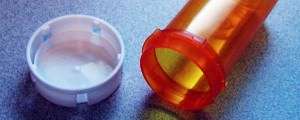 As Mike Riggs noted this morning, the Adderall shortage is not likely to end anytime soon. A recent Reuters story sheds some more light on the situation:
A shortage of Adderall, which is used to treat attention deficit hyperactivity disorder, shows little sign of easing as manufacturers struggle to get enough active ingredient to make the drug and demand climbs….

The Drug Enforcement Administration tightly regulates how much of the drug's active pharmaceutical ingredient (API) can be distributed to manufacturers each year.

The system is designed to prevent the creation of stockpiles that could be diverted for inappropriate use…

Under the quota system, drugmakers receive enough material to meet what the DEA estimates will meet the legitimate needs of American patients, but not enough to build inventory…

Adderall manufacturers say they are working flat out to meet demand, and say the DEA does not always approve enough material in time for them to supply customers.

"Our production facilities are currently running at maximum capacity for Adderall utilizing all available API," said Teva's Bradley. "The catalyst for the problem is the quota system, not the business."

The DEA sets its aggregate quota at the beginning of each year, taking into account past quota levels, inventory levels and company sales forecasts. But the DEA's assessment of what a company needs may not be the same as the company's own estimates. It is an ongoing process of negotiation.

"DEA can come back and say, 'we agree with your forecast and issue everything you want,' or they may come back and say 'we don't think you need that much,' and they give you 75 percent," said Matt Cabrey, a spokesman for Shire.

Early last year, Shire suffered shortages of Adderall XR. "It was directly related to the API quota," Cabrey said. In June 2010, Shire calculated that API was running too low. It applied to the DEA for more, but did not receive the additional supply until December. It typically takes Shire three months to then make the product and get it to customers….

The DEA, while insisting its quota for 2011 was sufficient, nonetheless revised it upwards in December.

"We increase the aggregate so that we will have enough to respond to specific companies if their requests for more amphetamine salts are justified and needed," said Carreno. "The companies can and do request more amphetamine salts, and we can and do respond to those requests throughout the year."

Simply increasing the overall national quota, however, does not address company complaints that it takes DEA months to approve individual requests for new product.
In the face of manufacturers' complaints, the DEA continues, absurdly, to deny that it has anything to do with the shortage:
The DEA says recent shortages were not caused by an insufficient quota but by marketing decisions taken by the companies.

"Any shortage of these products is therefore a result of decisions made by industry regarding manufacturing or distribution," Barbara Carreno, a DEA spokeswoman said, though she declined to specify those decisions….

Asked why it might take the agency months to approve a company's request, the DEA said it is required by law to balance providing enough API to meet the legitimate needs of patients while protecting the public from any diversion of potentially lethal substances.

"We do our best to accomplish both missions, and the quota system is part of the process for achieving this," Carreno said.
As with painkillers, the goal of preventing "diversion" fundamentally conflicts with the goal of making sure that everyone who can benefit from the drug has ready access to it. In both cases, the DEA insists there is no such conflict, but the agency's raison d'être is making useful drugs harder to obtain. How could it not be at fault for a shortage it engineered through the quota system it enforces?
[Thanks to Amy Alkon for the tip.]