After Illegally Busting Pot Smokers for More Than a Decade, the NYPD Starts Following the Law a Little More Often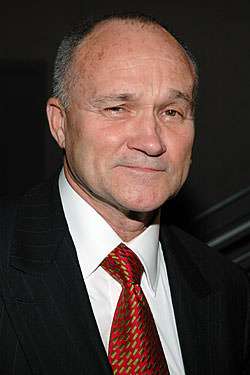 Three months ago, New York Police Commissioner Ray Kelly told the city's cops to stop manufacturing misdemeanors by tricking pot smokers into "displaying" marijuana and then arresting them for what would otherwise be a citable offense (possession of up to 25 grams). Since then, according to numbers released today, the number of minor pot busts has fallen by 13 percent compared to the same period last year. That may sound like good progress, except that research by Queens College sociologist Harry Levine, which forced Kelly's hand by highlighting what had been a little-noticed crackdown on pot smokers, indicates that most marijuana possession arrests in New York during the last decade and a half—a lot more than 13 percent—were trumped up in ways that Kelly himself now says are illegal. The Drug Policy Alliance, which published some of Levine's research, says it shows "the vast majority of the marijuana arrests in New York City—up to 75 percent in some precincts—are the result of illegal searches and false charges."
Levine found that the arrests typically emerged from "stop and frisk" encounters during which officers either instructed people to take out their marijuana or removed it themselves. According to Kelly's September 19 directive, "the public display of marijuana must be an activity undertaken of the subject's own volition," and the charge is not legally appropriate "if the marijuana recovered was disclosed to public view at an officer's discretion." After routinely flouting the law for more than a decade, the NYPD must do more than try to follow it a little more often. "The crusade continues regardless of the 13% drop," says Chino Hardin of the Institute for Juvenile Justice  Reform and Alternatives. "When we see the numbers decrease by 80%, then we will know that the NYPD is meaningfully following and upholding the law."
In September I discussed Kelly's belated acknowledgment of his officers' blatant lawlessness in the New York Daily News:
The number of marijuana possession arrests in New York City from 1997 through 2006—when pot use, judging from the federal government's survey data, did not rise significantly—was more than 10 times the number in the previous 10 years. During Kelly's tenure, the number has averaged 38,835 a year, compared with about 2,260 under Ed Koch, 980 under David Dinkins and 24,775 under Giuliani. Last year, it was 50,383, more than the total number of arrests during the 19 years from 1978 (the year after the Legislature decriminalized possession) through 1996 (the year before the anti-pot crusade began).

This is the sort of trend you'd think the police commissioner would notice. The pot busts are largely an outgrowth of the NYPD's stop-and-frisk program, which focuses on supposedly suspicious individuals in predominately black and Latino neighborhoods. Not surprisingly, the arrestees are overwhelmingly blacks and Latinos and mostly young men….

By the police commissioner's own account, arrests in these circumstances are illegal, which means that most of the 350,000 or so pot smokers busted on his watch were wrongly detained, wrongly jailed, wrongly booked and wrongly saddled with criminal justice records and all the attendant expense, inconvenience and humiliation. In these circumstances, nearly a decade into a pot bust binge overseen by Kelly, asking police to try to follow the law from now on seems rather inadequate.