FBI Gets Results: America Will Not Hear from Solyndra Execs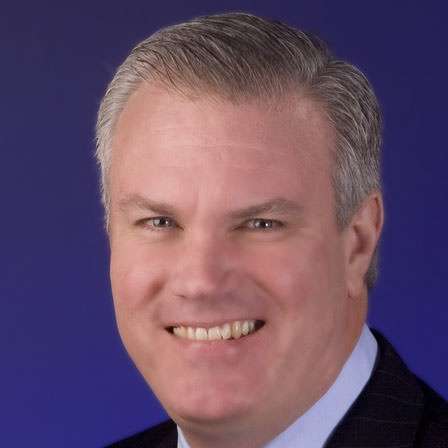 Thanks to the Obama Administration's interference in the investigation of its half-billion loan to the bankrupt solar panel company Solyndra, the Fremont, California firm's CEO and CFO will not speak freely to the House Commerce and Energy Committee Friday.
CEO Brian Harrison (pictured at right) and CFO W.G. "Bill" Stover (no photo found) will invoke their Fifth Amendment right against self-incrimination. In Solyndra's local paper, David R. Baker and Carolyn Lochhead report:
The FBI, they said, has opened its own investigation of Solyndra. As a result, the lawyers advised their clients to keep quiet at the hearing.

"This is not a decision arrived at lightly, but it is a decision dictated by current circumstances," wrote attorney Walter Brown, representing Harrison. "Mr. Harrison regrets that these circumstances prevent him from offering full and complete answers to this Subcommittee."

Members of the House Energy and Commerce Committee immediately accused Harrison and Stover of breaking their word. The Solyndra executives had agreed in writing to testify under oath before the committee's investigative subcommittee, according to a statement from representatives Fred Upton, R-Mich., and Cliff Stearns, R-Fla.

Upton chairs the Energy and Commerce Committee, and Stearns chairs the investigative subcommittee. They pointed out that Harrison met with members of the committee this summer and assured them that Solyndra was in no danger of going under.

"Our investigation has gotten this far without much cooperation from Solyndra, and it will continue with or without their voluntary testimony," read the statement from Upton and Stearns. "It's disappointing that the officials who canvassed the halls of Congress in mid-July and misled our members about the financial state of their company are now unwilling to answer direct questions, but any effort to cover up the truth will ultimately not succeed."
This is why I have been raising a stink about having the Obama Administration's own agencies rush into an investigation of the company, effectively pre-empting the House Republicans' very valuable and informative ongoing oversight of the Solyndra debacle. This is not to say either Harrison or Stover would have been completely forthcoming in the absence of a criminal investigation. I have no idea whether they would, but I would absolutely remain silent if I were in their shoes.