The FBI Cracks Down on Little Old Ladies With Plastic Bags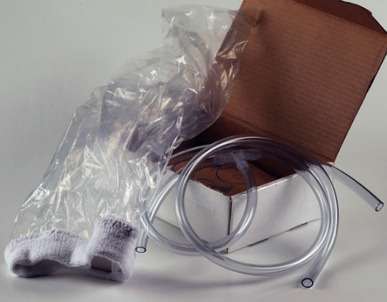 Yesterday morning a dozen armed federal agents raided the home of Sharlotte Hydorn, a 91-year-old resident of Salem, Oregon, El Cajon, California, looking for evidence of "mail fraud." The evidence consisted of merchandise and records connected to her business, The GLADD Group, which sells suicide kits by mail. Each $60 kit consists of a plastic bag and clear plastic tubing that can be hooked up to a helium tank. Although there is nothing illegal about plastic bags or clear plastic tubing, even when they are put in the same box, the government presumably will argue that forbidden thoughts of death render them contraband in this context. Contrary to the common-sense understanding of fraud, the government thinks Hydorn is guilty of it precisely because her product works as intended.
Meanwhile, A.P. reports, Oregon legislators, outraged that a 29-year-old man in Eugene used one of Hydorn's kits to kill himself in March, "are working on a bill that would make it a felony to sell or transfer such a suicide kit to Oregonians." In Oregon, you are legally allowed to kill yourself, but only if you are officially certified as terminally ill, beg for permission from state-appointed medical gatekeepers, and take an overdose of doctor-prescribed barbiturates. This is known as Death With Dignity.