Would Meek Compliance Have Saved Jason Kemp's Life?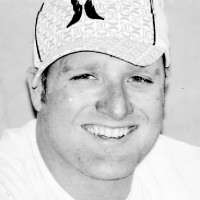 Yesterday the ACLU of Colorado filed a federal lawsuit against five Colorado State Patrol officers in connection with the shooting death of 31-year-old Jason Kemp at his home in Grand Junction last July. According to KKCO, the local NBC affiliate, Trooper Ivan Lawyer and Cpl. Kirk Firko "were called to an accident near Glade Park Road and South Broadway involving a pickup pulling a trailer and jet ski" in which "the jet ski fell off the trailer and the truck was stuck in a neighbor's yard." Callers "said it appeared as if the three people trying to remove the truck were intoxicated." When Lawyer and Firko arrived at the scene, the men were gone, but the troopers followed them to Kemp's house down the street. Kemp refused to let them in, saying (correctly) that they needed a warrant. Together Lawyer and Firko kicked in the door, and Lawyer shot Kemp in the chest at close range. Later he claimed that "Kemp lifted and extended his arm upward as if he was pointing a gun at him," but no weapon was found anywhere near his body.
Last fall a grand jury indicted Lawyer on charges of criminally negligent homicide, second-degree assault, illegal discharge of a firearm, first-degree criminal trespassing, prohibited use of a weapon, and criminal mischief. Firko faces two counts of first-degree criminal trespass, two counts of criminal attempt to commit first-degree criminal trespass, and criminal mischief. They have not been tried yet. In addition to Lawyer and Firko, the ACLU, which represents Kemp's parents, is suing Sgt. Chad Dunlap, who also was at the scene, and two training officers who it argues "were responsible for the constitutionally deficient training of Lawyer, Firko, and Dunlap." Mark Silverstein, the ACLU of Colorado's legal director, explains:
The state troopers were investigating a minor accident that resulted, at most, in minimal damage to a neighbor's lawn. They suspected Jason was responsible for this minor accident and may have been driving under the influence of alcohol. But that provided no legal justification for proceeding without a warrant, drawing their guns, and attempting to kick down Jason's front door. It certainly provided no justification for shooting him dead.

Jason was killed because he did what every American has the right to do. He insisted that police comply with the Fourth Amendment and obtain a warrant before entering a person's home.
For reasons I explain in my column today, Silverstein probably should have qualified that statement: Every American outside of Indiana has that right. In concluding "there is no right to reasonably resist unlawful entry by police officers," the Indiana Supreme Court cited the potential for violence when citizens fail to comply with illegal demands by armed government agents. Does Jason Kemp's death reinforce that argument, or does it suggest that police are already too apt to ignore people's Fourth Amendment rights, a tendency that the Indiana Supreme Court only encourages by insisting that meek compliance, possibly followed by a lawsuit after the fact, is the only appropriate course when confronted by police officers acting like criminals?
The ACLU's complaint is here.
[Thanks to commenter K for the tip.]