Sheriffs Kill Innocent Man With Taser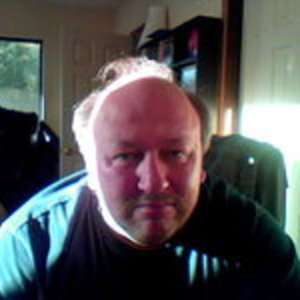 San Bernardino County Sheriff's Deputies yesterday punished an "uncooperative" motorist by Tasing him to death. After 43-year-old Allen Kephart was pulled over for allegedly running a stop sign, he got out of his car and failed to show sufficient deference to at least two deputies. He was subdued with a Taser, passed out, and died. From Melissa Pinion-Whitt of the San Bernardino Sun:
Sheriff's officials did not provide details on what he allegedly did to be considered combative because, they said, interviews were still being conducted.

"All of that information needs to be documented before we start speaking publicly about specific detail like that," sheriff's spokeswoman Cindy Bachman said Wednesday.

But relatives say the way deputies treated Kephart was unjustified.

"They're not dealing with a criminal, a druggie, a gang banger. They were dealing with someone that was in the community for 43 years, that never ever had been arrested or had any problem with law enforcement," said his father, Alfred Kephart, 68.

Allen Kephart, a 1985 graduate of Rim of the World High School, worked as a substitute teacher's aide in the High Desert and as an audio and visual producer for his church and for television and radio. He also ran his own DJ business in the San Bernardino Mountains, calling himself the "Original Blue Jay DJ."

His father, a 20-year member of the San Bernardino County sheriff's Rangers volunteer unit, said deputies didn't treat Kephart like someone who just ran a stop sign—reportedly the initial reason a deputy tried to stop him.

"You don't go do a traffic stop and come out with your gun drawn. That's a felony stop," he said.
Kephart's father claims his son was Tased eight times by two deputies. Police have previously Tased deaf people, diabetics having seizures, and countless others. Kephart, according to his father, weighed about 350 pounds and had high blood pressure.
Here is Reason TV's video on Kephart's death:
Amnesty International 2008 report on Taser-related deaths.
Study by a "forensic physician" of Taser medical implications in the British Medical Journal. ("Serious harm is rare, but incident reporting needs to be improved.")
Kephart's Vimeo page.
Update: Mediocre minds think alike. Matt Welch posted about this story moments before my post went live. He has graciously withdrawn that post, but here is more information from the L.A. Times. Welch also hat-tipped beloved commenter Dagny T. Although I didn't hear about this one from Dagny T., an arbitration panel has decided Dagny T. still gets the hat tip, like when they gave gold medals to both the Russian and Canadian skaters so everybody could feel special.