The Simpsons, Skins, and Child Porn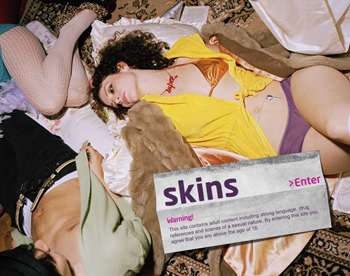 This week Steven Kutzner, a former Idaho middle school teacher who pleaded guilty in October to "possessing obscene visual representations of the sexual abuse of children," was sentenced to 15 months in federal prison, followed by three years of post-release supervision. The Kutzner case attracted attention because the children in those visual representations were cartoon characters, including Bart, Lisa, and Maggie Simpson. Federal investigators who examined his computer said they also found "more than 500 pornographic image files" featuring young females who appeared to be teenagers but could not determine whether any of them were under 18. According to U.S. Attorney Wendy Olson's sentencing memo (PDF), "Kutzner stipulated that the Court could consider the fact that he had received and possessed images of real children as relevant conduct for purposes of sentencing." The memo adds:
The evidence shows that, besides the obscene material that he pled guilty to possessing, Kutzner had been downloading, receiving and viewing sexually explicit images of actual children for eight years. He avoided being charged with a child pornography offense because he used wiping programs to delete the images from his computer. So, while Kutzner pled guilty to possessing obscene fictional representations of the sexual abuse of children, he also has a long history of viewing sexually explicit images of real children.
Like possession of actual child pornography, the offense to which Kutzner pleaded guilty carries a maximum sentence of 10 years and no mandatory minimum. But since the Supreme Court has said the First Amendment bars the government from criminalizing mere possession of obscene material (as opposed to mere possession of child pornography, which the Court says can be banned), Kutzner could have challenged the charge on constitutional grounds. Assistant U.S. Attorney James Peters says Kutzner took the deal to avoid a charge of receiving "obscene visual representations of the sexual abuse of children," which, like receiving child pornography, carries a five-year mandatory minimum.
In related news, The New York Times reports that MTV is hurriedly editing scenes from its new teen drama Skins (the American version of a British series) to avoid criminal charges. Executives suddenly realized that sexy images of the show's stars, most of whom are under 18, might be construed as child pornography. If so, the resulting distribution charge would carry a five-year mandatory minimum and a maximum sentence of 20 years. NYU law professor Amy Adler, a First Amendment specialist, tells the Times, "There are times when I look at mainstream culture and think it is skirting up against the edge of child pornography law." The Parents Television Council agrees.