It Would Have Been Better If They Had Smoked Meth Beforehand, but I'll Take It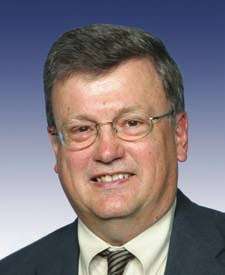 Today is Mark Souder's last day as a congressman. The moralistic Indiana Republican, one of the most vocal drug warriors in the House, this week announced he was resigning due to "a mutual relationship with a part-time member of my staff" (the same staff member who worked with him on a video urging sexual abstinence). Some highlights from Souder's career:
He introduced legislation that denied college aid to students convicted of any drug offense, including marijuana possession. Bank robbers and murderers, meanwhile, were still eligible.
He likened consumption of politically incorrect intoxicants to rape and child abuse.
He called medical marijuana "just a phony excuse to be a pothead" and staunchly opposed legislation that would have stopped federal raids on medical marijuana suppliers.
He opposed the nomination of former Massachusetts Gov. William Weld as ambassador to Mexico, citing Weld's support for medical marijuana.
He was a major author of the law that aimed to suppress illicit methamphetamine production by imposing nationwide restrictions on purchases of allergy and cold pills containing pseudoephedrine.
Souder also co-sponsored the Internet Gambling Prohibition Act and the Military Honor and Decency Act, which would ban Playboy sales on military bases.
In November 2008, Radley Balko hoped voters would finish Souder off. Balko noted a 2007 appearance on Tucker Carlson's MSNBC show in which Souder defended increased funding for the government's demonstrably ineffective anti-pot propaganda on the grounds that "a marijuana user is very seldom just a casual marijuana user."