Big Stimulus Winners: New York, District of Columbia and…Vermont?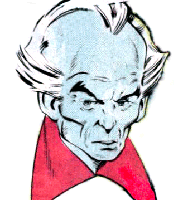 Economic Impact of the American Recovery And Reinvestment Act of 2009, the Council of Economic Advisors' first self-report card on President Obama's $750 billion stimulus package, is out [pdf], and it turns out the apparent effect of the stimulus is well below CEA's original projection. The council had expected ARRA to add 3.1 percent annualized to U.S. gross domestic product growth in the second quarter, and 3.6 percent in the third quarter. The CEA's estimate is now trending 2.3 percent and 2.7 percent respectively.
The apparent performance is also generally below predictions made by disinterested, fully private entities including Goldman Sachs, Moody's and JPMorgan Chase. The one organization whose guesstimate has so far hit center of mass is IHS/Global Insight which has ARRA pegged to add 2.3 percent to GDP growth in both quarters.
Because GDP growth has been and appears still to be negative, all of these numbers are fictional. A more deft switch occurs in the report's conclusion, where CEA opens its discussion of ARRA's impact on GDP growth by changing the subject:
In this context, it is useful to mention the Car Allowance Rebate System (CARS), the program commonly referred to as "Cash for Clunkers." Though not part of the original ARRA, the popular CARS program was funded largely with ARRA funds that were reallocated by supplemental legislation. As described in a separate report, the CEA has conducted an analysis of the evidence to date on the effects of the program. The surge in automobile sales in July and August was one of the largest two-month increases in history. Our estimates suggest that the program likely added between 0.1and 0.4 percentage points to real GDP growth in the third quarter of 2009. It is likely increasing employment relative to the baseline by roughly 40,000 to 120,000 in the second half of 2009.
Note that the U.S. continues to shed more than 200,000 net jobs a month. So in this case CEA switches one conjurer's number (not-GDP growth) for another (not-employment growth), slipping the admission of ARRA's anemic effect on GDP growth into the penultimate sentence, where the distracted audience misses it entirely.
Other highlights include a very interesting country-by-country chart of discretionary stimulus spending as a percentage of GDP. The U.S. is among the big spenders at 2 percent. France, Italy, Indonesia, Switzerland, and our former (and future?) colonial masters are all spending less as a portion of GDP. (This is discretionary spending, so in many cases the lower number may reflect constrictions caused by already high entitlement spending rather than fiscal caution.)
You may also enjoy the breakdown of stimulus spending by category, which reveals that most of the spending goes to "State Fiscal Relief," "Aid to Directly Impacted Individuals" and "Government Investment Outlays." (CEA counts alternative minimum tax relief and individual tax cuts as stimulus, but I don't for the same reason I don't think a thief makes me richer when he doesn't take everything.)
And definitely check out the state-by-state breakdown of Medicaid payouts, which explains how stimulus funds are awarded according to a derivative of the state's own spending on Medicaid (with the biggest spenders getting the biggest reward). You might expect that figure to correlate with each state's fiscal irresponsibility, but it doesn't, so California gets only slightly more than Texas. Washington D.C., meanwhile, gets more Medicaid money per capita than any U.S. state. Unreal city, I had not thought hypochondria had undone so many.