Judge Blocks Idaho From Punishing Doctors for Referring Women Out of State for Abortions
Plus: More takes on the Trump indictment, Biden's new student loan plan is here, and more...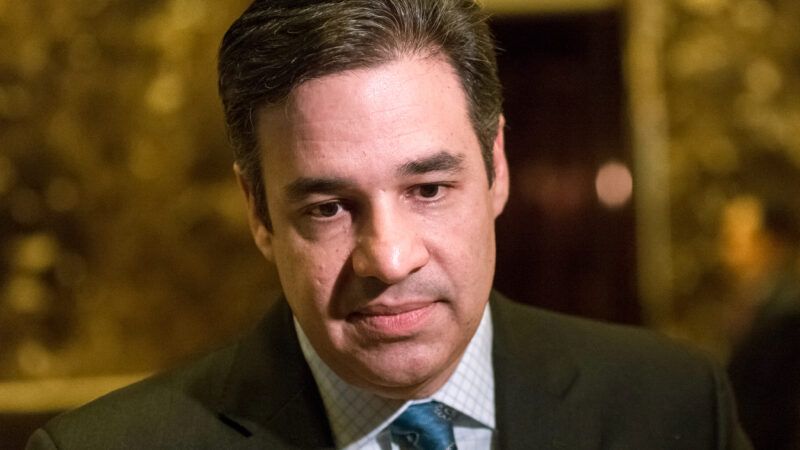 (Albin Lohr-Jones/dpa/picture-alliance/Newscom)
Idaho can't start prosecuting doctors for referring women to out-of-state clinics where they can get abortions, according to a new federal court ruling.
Judge B. Lynn Winmill of the U.S. District Court for the District of Idaho has granted a preliminary injunction against the state enforcing the law in this way.
Under current Idaho law, abortion is almost totally banned, and doctors who perform, attempt to perform, or assist in performing an abortion can have their licenses suspended and be criminally prosecuted. Idaho Attorney General Raúl Labrador stated in a March letter that the law "prohibits an Idaho medical provider from either referring a woman across state lines to access abortion services or prescribing abortion pills for the woman to pick up across state lines."
"This letter was meant to be private and was not issued as formal guidance, but the anti-abortion group Stanton International obtained the letter and posted it on its website," notes The Hill. "The attorney general later withdrew the opinion and said his letter was 'mischaracterized as law enforcement guidance.'"
Still, Idaho physicians worried that Labrador's private interpretation of the law might still have some weight. Planned Parenthood of the Greater Northwest and two doctors—Caitlin Gustafson and Darin L. Weyhrich—filed a lawsuit, arguing that Labrador's interpretation violated the First Amendment and the Fourth Amendment.
Winmill agreed that criminalizing out-of-state referrals would violate the First Amendment. Doctors and clinics would "be forced to choose between facing criminal penalties themselves and offering referrals and information about legal out-of-state medicinal services to their patients," he wrote. "Simply put, their speech will be chilled."
Winmill's ruling, issued Monday, blocks Labrador's interpretation from being enforced. That means Idaho doctors cannot—at least for now—be prosecuted for helping patients obtain out-of-state abortions.
But Idaho's abortion ban—passed in 2020 and triggered into effect by the overturning of Roe v. Wade last summer—is still one of the strictest in the nation. It makes it illegal for doctors to perform an abortion at any point in pregnancy except in cases where a mother's life is threatened or in cases of rape or incest that have been reported to law enforcement.
"Rather than offering a narrow list of exceptions, as other anti-abortion laws do, Idaho's law simply provides an affirmative legal defense for doctors arrested and charged with performing abortions," as Reason's Emma Camp has noted:
If a doctor can prove by a "preponderance of the evidence" that "[he] determined, in his good faith medical judgment and based on the facts known to the physician at the time, that the abortion was necessary to prevent the death of the pregnant woman," or if the physician has a copy of the patient's police report of rape, such doctors cannot be found guilty of performing an illegal abortion. However, if doctors charged with providing abortions fail to meet this standard, they can face up to five years in prison.
Idaho also bans "abortion trafficking," defined as helping someone under age 18 get an abortion. The law is meant "to prevent unemancipated minor girls from being taken across state lines for an abortion without the knowledge or consent of her parent or guardian," said Idaho Gov. Brad Little. Violations of the law are punishable by two to five years in prison.
The abortion trafficking law also faces a legal challenge, notes the Associated Press. "Attorneys general from 20 states filed a brief Tuesday urging the court to block it."
"The Constitution protects the individual right to travel between states, and Idaho's radical Legislature cannot abolish that right," said Washington Attorney General Bob Ferguson in a statement.
---
FREE MINDS
More takes on the new Trump indictment. Ken "Popehat" White takes issue with people describing the indictment as "unprecedented":
Nobody's ever been charged with this set of facts because nobody's ever attempted to overthrow the government by fraud like this before. In that sense, this is "unprecedented." But in other senses, that term is misleading. Each of these federal criminal laws — which are broad and flexible by design — has been used to charge a wide variety of fraud and misconduct.
This includes the conduct of which Trump is accused, White argues:
That doesn't mean that it will be easy for the Special Counsel to prove beyond a reasonable doubt that Donald Trump had the requisite mental state to violate the law. It means that his actions plausibly violate the law….

Here's the point: there are legal and factual defenses to this indictment, but anyone telling you that it obviously, inarguably violates the law is lying to you.
White also takes issue with National Review editors' argument—which I included in Roundup yesterday—that "the Supreme Court reaffirmed just a few weeks ago, fraud in federal criminal law is a scheme to swindle victims out of money or tangible property. Mendacious rhetoric in seeking to retain political office is damnable — and, again, impeachable — but it's not criminal fraud, although that is what Smith has charged." Writes White:
The Special Counsel charged Trump with defrauding the United States under Section 371. The Supreme Court and lower courts have repeatedly and specifically ruled that Section 371 doesn't require a scheme to take money or property. National Review is referring to the latest in a line of cases interpreting a completely different statute, the wire fraud statute, that includes a "money or property" requirement in its text…

Justice Thomas, in the 2023 case to which National Review alludes, expressly relies on that language to find that the wire fraud statute requires a scheme to take money or (as traditionally defined) property. He does not even mention Section 371, which does not include the "money or property" language and which has a long history of Supreme Court and lower court cases holding that the object of the fraud need not be money or property, but can be interfering with government function.
National Review's Noah Rothman offers "a dissent" from the editors' argument, also challenging his colleagues on points of law and interpretation. "These charges deserve the hearing they are about to receive," Rothman concludes.
Reason's Jacob Sullum also weighs in, asking if Trump really believed, despite so much evidence to the contrary, that the 2020 election had been stolen from him. "After covering Trump's election claims since November 2020, I'm still not sure. Fair-minded jurors are apt to have similar doubts," Sullum writes.
Lastly, the Cato Institute's Walter Olson offers a nuanced look at strengths and weaknesses of the indictment, noting that it "is likely to raise legal issues that are relatively unfamiliar, uncertain, or both." Olson continues:
Few legal commentators are deeply familiar with all four of the statutory bases on which the grand jury filed charges, and intuitions can be deceptive: in applying the law against defrauding the United States, for example, courts have not always construed the elements of fraud in the same way they do in some other fraud areas, and the interpretations have also changed. It is not entirely settled how the elements of obstructing an official proceeding will ultimately shake out in January 6 cases, and so forth.

In other words, caution is called for at this stage in predicting the extent to which judges will trim back the scope of this prosecution, if they do. It is widely agreed that the First Amendment protects some telling of lies for political benefit, and also that it protects (as, in effect, lobbying) some efforts to persuade government officials to carry out acts that are wicked and unconstitutional. It is equally certain that the First Amendment does not protect every act of speech or persuasion that someone might retroactively try to jam into these categories. If you shut down a pending courtroom trial by phoning in a false report of a dangerous gas leak, you cannot get off by arguing that you were just exercising your speech and lobbying rights, nor are you likely to get off by arguing that you knew there was a gas stove in the court cafeteria and were basing your 911 call on a sincere belief that there was an elevated risk of asthma from stray methane.

In short, it matters in law and under the First Amendment whether speech and lobbying intended to obstruct proceedings or nullify rights was taken in good faith or otherwise, and deceitfully or otherwise. That is probably one reason why the indictment cites extensive cause to believe that Trump knew his claims of election fraud to be false, rather than wandering around in some sort of fugue state in which he might reasonably believe them to be true.
---
FREE MARKETS
Biden's new student loan repayment plan will turn many federal student loans "into glorified grants," suggests Reason's Emma Camp:
The SAVE plan is a revamped income-driven repayment (IDR) plan, introduced last year along with President Joe Biden's original student loan forgiveness scheme—though that proposal was struck down at the Supreme Court in June. While the SAVE plan received less attention than Biden's now-defeated student-loan forgiveness proposal, it stands to do nearly as much long-term damage to taxpayers—and prospective student loan borrowers themselves.

Under the REPAYE plan, the most popular IDR plan currently in use, borrowers' monthly payments are typically fixed at 10 percent of their discretionary income. Discretionary income is calculated as earnings above 150 percent of the federal poverty level. Under this plan, borrowers will have their remaining balance forgiven after 20 years of on-time payments, or 25 years for graduate borrowers. But the SAVE plan radically reduces monthly payments—and the time required before forgiveness. Under the plan, borrowers only pay 5 percent of discretionary income, which is now defined as earnings above 225 percent of the poverty rate. Borrowers only have to make 10 years of payments before forgiveness, if the balance is less than $12,000. Further, interest will not accrue on borrowers' loan balances when their monthly payments are not enough to cover interest.
More here.
---
QUICK HITS
• Backpage co-founder, veteran journalist, and free speech warrior James Larkin has committed suicide, a little over a week before he was slated to stand trial for his role in running Backpage. A judge has ruled that the trial will still start next week.
• As the Biden administration "prepared to launch speedy screenings at Border Patrol holding facilities this spring, authorities pledged access to counsel would be a key difference from a Trump-era version of the policy. So far, that promise appears unfulfilled," notes the A.P.
• Why middle-aged Americans aren't going back to church.
• New Bureau of Labor Statistics data show "the number of job openings dipped to its lowest point in more than two years" in June, reports CNN.
• Mashable predicts good things for Threads. "Threads is on course to topple Twitter (or X, if you must)," writes Chris Taylor. "Don't be surprised if Threads becomes the go-to place for all things trending by the end of 2023."
• "A bipartisan trio of House lawmakers last week introduced legislation that would allow marijuana users past and present to qualify for security clearances and serve as federal employees," notes Government Executive.