Minnesota Will Be the 23rd State To Legalize Recreational Marijuana
Possession and home cultivation will be legal as of August 1, and licensed sales could begin in late 2024.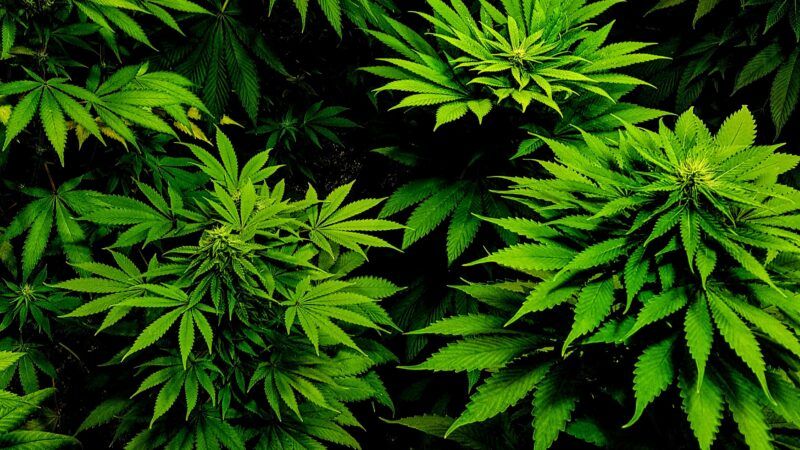 Minnesota's Democratic governor, Tim Walz, today reiterated his promise to sign a marijuana legalization bill that arrived at his desk on Saturday. That will make Minnesota, which legalized medical marijuana in 2014, the 23rd state to allow recreational use.
The Minnesota House and Senate, both of which are controlled by Democrats, had previously approved slightly different legalization bills. H.F. 100, which both chambers passed last week, reconciles those differences.
Adults 21 or older will be allowed to possess two ounces or less of marijuana in public, share that amount with other adults, keep two pounds or less at home, and grow up to eight plants, four of which are mature. Those provisions take effect on August 1.
The bill also establishes an Office of Cannabis Management to license and regulate commercial production and distribution. Marijuana products will be subject to a 10 percent retail tax, in addition to standard state and local sales taxes (which total about 8 percent in Minneapolis, for example). Local governments will be allowed to regulate retailers and cap their number but will not be allowed to ban them entirely. Rep. Zack Stephenson (DFL–Coon Rapids), a co-author of the bill, said licensed sales should begin in 12 to 18 months.
Cannabis consumption initially will be limited to private residences. But the law eventually will allow marijuana use at specially licensed businesses and events.
Driving under the influence of marijuana will remain illegal. But Minnesota does not have a per se standard that makes a driver automatically guilty based on THC in his blood. Its law requires evidence of impairment.
H.F. 100 eliminates some marijuana offenses and downgrades others. It requires automatic expungement of misdemeanor marijuana possession records, a process that the Minnesota Bureau of Criminal Apprehension says may take until August 2024 to complete. The bill creates a review board to consider resentencing of people with marijuana felony records.
A recent SurveyUSA poll found that 64 percent of Minnesota voters support marijuana legalization, including 81 percent of Democrats and 49 percent of Republicans. That is similar to the national breakdown among American adults that Gallup reported last fall.
"The system that we have right now is not working," state Sen. Lindsey Port (DFL–Burnsville) said before the vote on the marijuana bill in her chamber, where she was the lead sponsor. "The best way that we can protect our kids from access to cannabis is by legalizing and regulating."