Coverage of Alabama Town's Predatory Fines and Seizures Earns Journalists a Pulitzer
The Brookside Police Department's shakedown of travelers became a national news story and prompted federal lawsuits.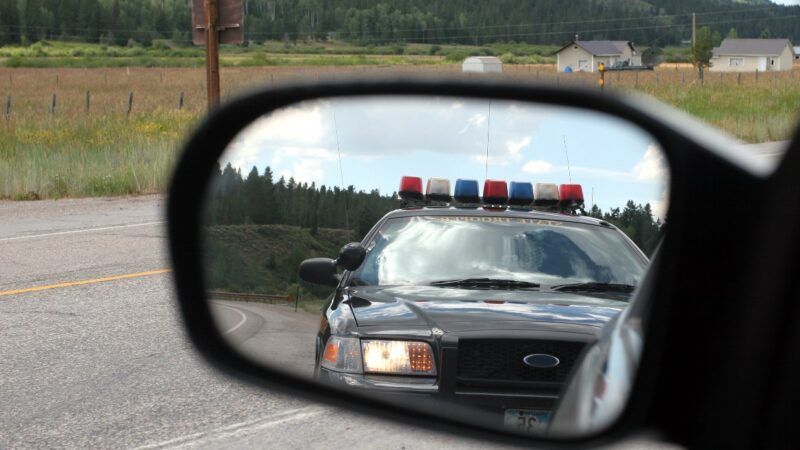 (Robert Paetz /Dreamstime)
A team of journalists who exposed a small town's predatory policing practices—ultimately leading to the chief's resignation and reforms in state law—has won a Pulitzer Prize for its work.
In January 2022, four journalists at AL.com began exposing a plan by the mayor and police department of Brookside, Alabama, to bankroll the town's budget by fining people traveling through and towing their cars under what victims claimed were fabricated charges.
Over the course of just four years, annual revenue from the town jumped from $431,637 in 2016 to $1,233,469 in 2020. The money wasn't coming from taxes but from these fines. Revenue from fines jumped more than 600 percent between 2018 and 2020 and made up more than half of the budget of the tiny town (population: 1,200). By 2020, the Brookside Police Department was making more misdemeanor arrests than it had citizens.
Four journalists—John Archibald, Ramsey Archibald (John's son), Ashley Remkus, and Challen Stephens—delved into the town's budget, interviewed people who had been subjected to police harassment and dragged into court, and thoroughly exposed the abusive system of government-facilitated theft.
The stories were so egregious that they became national news (Reason among those helping draw attention to the journalists' work). Attorneys with the Institute for Justice, which fights abusive civil forfeitures across the country, got involved and are pursuing a class-action lawsuit against the town and the private towing company that assisted the police in the seizures.
Then-Police Chief Mike Jones defended all the seizures and profiteering, insisting that funding the town with fines was a "positive story" and calling for even more officers to get more people fined. A week later, after the blowback hit, he resigned from the force, and several other police officers followed suit.
Alabama lawmakers from both parties were outraged at the abuse. They passed a law just months after Brookside's practices were exposed capping the revenue municipalities can keep from fines to just 10 percent of their general operating budgets.
On Monday, the four journalists were awarded a Pulitzer Prize in Local Reporting. Their work is invaluable for showing Americans how profoundly abusive civil asset forfeiture systems have turned police departments into shakedown specialists. And while the Brookside Police's abuse was particularly bad, rest assured it is not the only police force taking advantage of these opportunities.