California Is Set To Outlaw Unannounced Condom Removal
Plus: 9/11's domestic law enforcement legacy, America still behind on COVID-19 rapid testing, and more...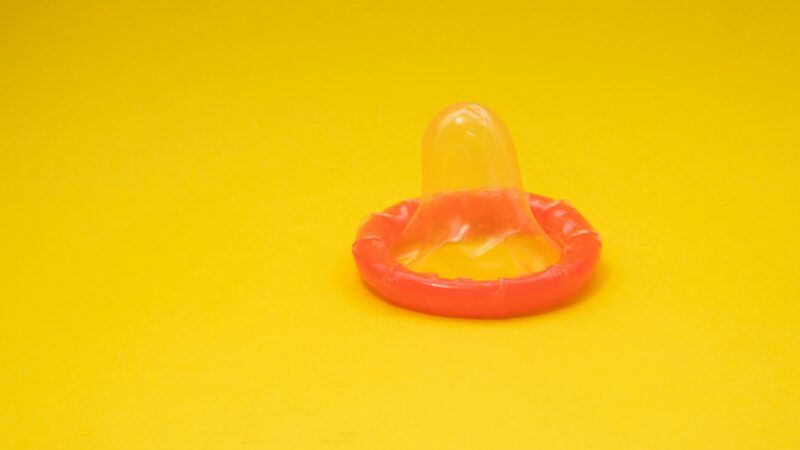 California is set to outlaw unannounced condom removal. A bill that passed the California legislature earlier this week and now awaits Gov. Gavin Newsom's signature would be the first in the country to make such "stealthing" a cause for legal action.
But the measure (Assembly Bill 453) will not work through the state's criminal code. Rather, removing a condom without a sexual partner's verbal consent will become grounds for a civil lawsuit and punitive damages, with the act added to the state's civil definition of sexual battery.
Under A.B. 453, "a person commits a sexual battery who causes contact between a sexual organ, from which a condom has been removed, and the intimate part of another who did not verbally consent to the condom being removed."
In effect, it creates an affirmative consent rule for condom removal.
Supporters of the legislation say that consenting to safe sex doesn't mean consenting to sex without a condom. Thus, furtively removing a condom before or during sexual activity amounts to rape.
Yet determining who is telling the truth in such cases will be incredibly tricky. If nothing else, this seems like a very difficult claim to prove in court. ("How the fuck is this enforceable?" comments Nancy Rommelmann on Twitter. "It's not.")
Even folks who agree with the theory behind the law note that proving an offense may be impossible.
Regulating sexual conduct is a pain practice, since usually there are only two people present, the accuser and accused. But in theory, makes perfect sense: if sex if consented to conditional on a condom being worn, removal would result in sex without consent.

— King Haris (@kingharis) September 9, 2021
And what if someone never puts on a condom in the first place but their partner mistakenly thinks they did—could that partner still sue? Will the law punish people who inadvertently lose a condom during sex? Won't people sued under the law simply claim this is what happened?
All in all, enforcement here seems like a logistical nightmare. That's not necessarily a reason to oppose the law. (Proving sexual assault claims in general can be difficult, of course.) But it does suggest that the measure may be more symbolic than anything else.
It also means the measure could be ripe for abuse—disproportionately wielded against the same parties who routinely suffer most under U.S. laws.
In any event, it seems at odds with California's 2017 move to reduce penalties for knowingly exposing someone to HIV.
---
FREE MINDS
9/11's domestic law enforcement legacy. As we approach the 20th anniversary of the September 11 attacks, a slew of articles looks at how they entrenched America's surveillance state within our own borders.
"The rich nations of Europe and North America are liberal democracies, but their governments are also ferociously efficient repression machines."https://t.co/RRgN4wjcCP

— Foreign Affairs (@ForeignAffairs) September 8, 2021
Spectacular though the 9/11 attacks were, they did not, as many feared, indicate that large and powerful terrorist organizations had laid down roots in the West and threatened the foundations of its social order. Meanwhile, the persistent fear of that outcome—which was never likely—has blinded many to an opposing trend: the steadily growing coercive power of the technocratic state. With artificial intelligence already entrenching this advantage, the threat of a major armed rebellion, in developed countries at least, is becoming virtually nonexistent.
In New York City, cops use war-on-terror tools against minor crime suspects and innocent people. The New York Times details some of these:
New Yorkers simply going about their daily lives routinely encounter post-9/11 digital surveillance tools like facial recognition software, license plate readers or mobile X-ray vans that can see through car doors. Surveillance drones hover above mass demonstrations and protesters say they have been questioned by antiterrorism officers after marches. The department's Intelligence Division, redesigned in 2002 to confront Al Qaeda operatives, now uses antiterror tactics to fight gang violence and street crime.
This is always the case.

DA in Salt Lake threatens two women who threw paint w life using a broadly-written anti-gang law.

PATRIOT Act's anti-terror "sneak and peek" warrants are used almost solely in routine drug cases.

Etc., etc. https://t.co/guUqVtHQb3

— John Pfaff (@JohnFPfaff) September 8, 2021
And be sure to check out Reason's recent content reflecting on the domestic legacy of 9/11:
• America's Post-9/11 Surveillance Authorities Were Inevitably Turned Against Its Own Citizens
• The Department of Homeland Security's Creators Promised Efficiency. They Delivered Disaster.
• Spencer Ackerman: How 9/11 Destabilized America and Produced Trump
• My Generation Inherited the Aftermath of 9/11
• 9/11's Lesson: War Doesn't Work
---
FREE MARKETS
America still lags way behind many countries on at-home COVID-19 testing:
What makes the FDAs failure to approve more rapid antigen tests even more galling is that the test being sold cheaply in the Amsterdam supermarket is the Flowflex, an American test made by Acon Labs in San Diego. https://t.co/lqpLAGBSUd

— Alex Tabarrok (@ATabarrok) September 7, 2021
---
QUICK HITS
• Next month, Supreme Court justices will return to the courtroom for the first time since the start of the pandemic.
• Another court has ruled against Florida's ban on mask mandates in schools. "Leon County Circuit Judge John C. Cooper again sided with parents who said an executive order from DeSantis (R) overstepped the state's authority in restricting school districts from requiring masks," The Washington Post reports.
• Los Angeles Unified School District will vote today on whether to require COVID-19 vaccines for all students ages 12 and up.
• Ohio's capital city is requiring masks in indoor spaces again.
• SCOTUS has intervened to delay the execution of John Ramirez:
BREAKING: The Supreme Court halts the execution of John Ramirez so that the court can fully consider Ramirez's request that Texas allow his pastor to audibly pray and lay hands on him during the execution. Before SCOTUS' intervention, the execution had been set for tonight. pic.twitter.com/sDp73zkAIJ

— SCOTUSblog (@SCOTUSblog) September 9, 2021
• Why defense lawyers in the Backpage case have already asked for a mistrial to be declared. (The judge yesterday denied the request.)
• The Los Angeles Police Department's social media policies raise alarms.
• North Carolina regulators come for Flying Dog beer.
• Australians on lockdown have their alcohol consumption policed.
• Why are so many languages dying out?
• The Innocence Project recommends memoirs by wrongly convicted writers:
Writing is such a powerful tool of expression and reflection for so many incarcerated and wrongly convicted people. On #LiteracyDay, we recommend these incredible memoirs. https://t.co/o310ggiaFy

— The Innocence Project (@innocence) September 8, 2021