Mississippi Retreats on Stupid Attempts to Censor 'Veggie Burger' Labels
Nobody is being "confused" by vegetarian meat substitutes.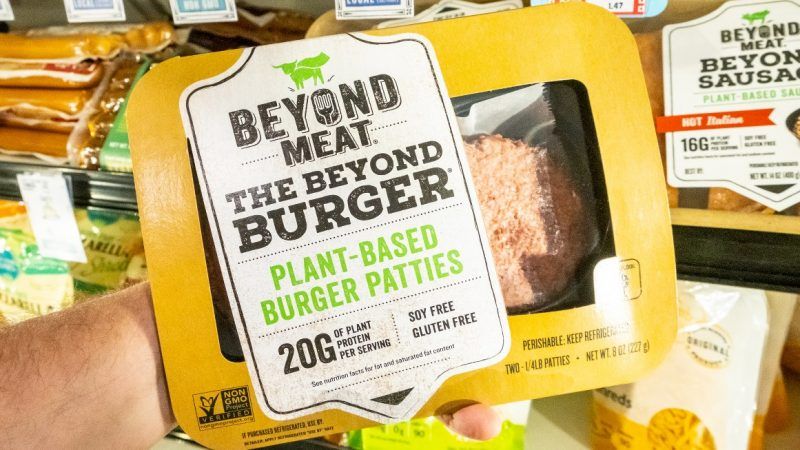 (Adrianadh / Dreamstime.com)
A beef between Mississippi lawmakers and producers of meat substitutes may be ending with a satisfactory compromise.
Mississippi passed a law earlier this year that banned labeling plant-based meat substitutes (veggie burgers, etc.) as "meat" or a "meat food product." This silly state-mandated censorship was an attempt to help protect entrenched agricultural interests from competition. Proponents claimed the law was intended to prevent "confusion," which is utter nonsense. People are not generally tricked into buying meat substitutes based on food labels, and vegan and vegetarian foods clearly label themselves as such specifically to appeal to those who don't eat real meat. There was really no pressing reason for the Mississippi lawmakers to get involved, except to satisfy producers of beef, chicken, and pork products at a time where the quality of meatless substitutes is improving and potentially reaching a greater number of customers.
The Institute for Justice, teaming up with the Plant Based Foods Association and a vegan food company called Upton's Naturals, filed a federal suit in July to block the law, arguing that it violated of the First Amendment rights of businesses such as Upton's. As institute attorney Justin Pearson noted back in July, "Under the First Amendment, businesses should be able to use almost any word they want, as long as consumers understand what they are saying. People know that vegan burgers do not come from cows. That is why they are called 'vegan.'"
Today the Institute of Justice announced what appears to be a successful end to the fight. The Mississippi Department of Agriculture has withdrawn the regulations it proposed to enforce the law and introduced a new set of regulations. Under the new proposal, it's still wrong for a plant-based food product to be labeled as "meat" or a "meat food product," but there will be exceptions for products that include an appropriate qualifying term on the label, such as "plant-based," "meatless," "vegetarian," or "vegan."
So terms like "veggie burgers" or "meatless bacon" will be allowed on labels in Mississippi. Upton's Naturals can still sell its seitan "Classic Burger"—seitan is a wheat gluten meat substitute—as long as the label also makes it clear it's not beef.
"The new proposed regulation is a victory for the First Amendment and for common sense," Pearson said in a statement today. "Mississippi has made the wise decision to change those regulations so that companies will be free to continue selling vegan and vegetarian burgers and other meat alternatives in the Magnolia State."
If the proposed regulations are adopted (there's a 25-day period for the Department of Agriculture to accept comments), the institute, Upton's, and the Plant Based Foods Association will consider dropping their federal lawsuit.
And there's more good news on the horizon for anyone who's been looking to make the shift away from real meat but doesn't want to miss the flavor: At the end of July, the Food and Drug Administration approved the sale of Impossible Burger meat directly to consumers at supermarkets. Starting later this fall, you will no longer have to go to restaurants to get them; you'll be able to bring them home and craft your own recipes. I've had one myself, and yeah, beef producers should maybe be just a little bit worried.