Nabbing Robert Kraft Helped Florida Prosecutors Get Headlines. Now Kraft and Other Orchids of Asia Customers Are Fighting Back
They're joined by an arrested spa owner and manager in fighting the release of surveillance video, with an array of big media companies on the other side.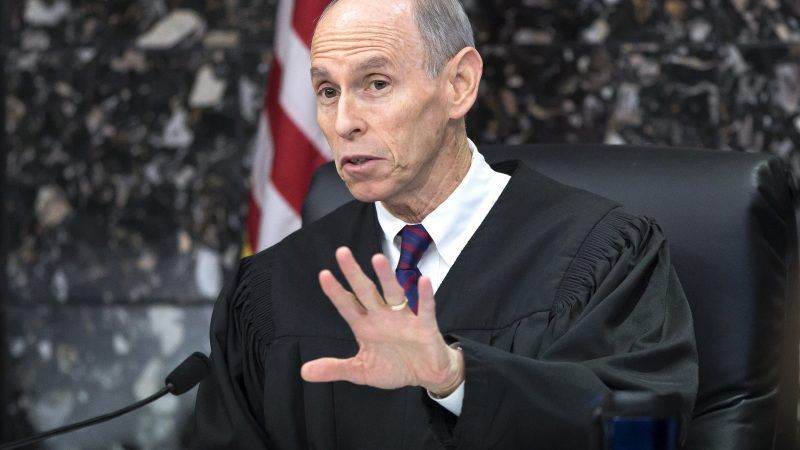 (Lannis Waters/ZUMA Press/Newscom)
On Tuesday morning, Florida Judge Leonard Hanser agreed to temporarily seal the footage of New England Patriots' owner Robert Kraft visiting Orchids of Asia spa in Jupiter, Florida.
More than two months have now passed since the headline-grabbing busts there and at several Southeast Florida massage parlors, places police insisted on national TV were dens of sexual slavery. Since then, authorities have been forced to admit that their claims were unfounded and have had their use of hidden cameras challenged by both men charged with soliciting prostitution and massage customers not accused of illegal activity.
That Kraft was one of the men charged by Florida prosecutors helped propel this story across national news and give it sticking power. But it's also assured that there's a defendant with resources and a reason to fight back—and in turn, that the press has remained interested in the case. (It's a beautiful bit of irony, all told.) Kraft rejected a plea deal offered by prosecutors and has pleaded not guilty.
He's also fighting the disclosure of footage from secret video cameras police installed for days at Orchids of Asia. And there seems to have been a ripple effect, with lawyers for other solicitation defendants fighting back, too.
Last month, 15 of the men charged with solicitation in Jupiter filed a joint motion seeking to prevent the public release of imagery from the hidden cameras. Although defendants "dispute the position of the prosecutors that there may be a 'victim' of any offense at issue in these cases, that mere possibility provides an additional basis for maintaining the confidentiality of the materials," states their motion.
A court hearing on the video issue was last held April 12. At that hearing, Assistant State Attorney Greg Kridos said neither state prosecutors nor Jupiter Police opposed release of the video and in fact were planning to release pixelated versions.
Kridos also defended the use of cameras in the first place, saying that they had initially suspected human trafficking may have been at play. He admitted, however, that no such trafficking horrors had actually been found.
"There was nothing approaching the showing of necessity that the Fourth Amendment to the U.S. Constitution requires," argued Kraft's lawyers in a March 28 motion. Police "did not seek (or receive) a probable cause finding regarding any human trafficking crimes under Florida law," and "any suggestion of human trafficking being suspected was unfounded and irresponsible. Indeed, law enforcement peddled these falsehoods to try and manufacture a patina of necessity here, where none exists." What's more, information told to a judge to get the warrant for video surveillance relied on "descriptions of statements made by a health inspector, Ms. Herzog" that were in direct contradiction with what Herzog herself said in a signed report, they say.
Kraft's lawyers call the video evidence "the fruits of an unlawful sneak-and-peek search warrant" and condemn authorities for resorting "to the most drastic, invasive, indiscriminate spying conceivable by law enforcement—taking continuous video recordings of private massages in which customers would be stripping naked as a matter of course—in order to prosecute what are at most (according to Florida's own allegations) misdemeanor offenses."
Opposing Kraft and the other defendants on this issue are the Associated Press, ESPN, Gannett Co. , GateHouse Media, ABC, the McClatchy Company, The New York Times Company, Orlando Sentinel Communications Company, Sun-Sentinel Company, and TEGNA (owner of local TV stations WTSp-TV and WTLV/WJXX).
"Defendants have made no valid justification for preventing access to records made public by [Florida's constitution and law]," states a March 26 motion from the media companies. "The surveillance videos are no different than other records and become public once turned over in discovery. Any purported privacy concerns do not, and cannot, prevent disclosure."
During the April 12 hearing, Kraft attorney William Burck pointed out that they have not sought to review the video evidence themselves as part of the discovery process, since that would make the videos public record.
A lawyer for the media companies fired back that that doesn't matter, since the state did not exempt the video from public disclosure. "It's a public record right now unless and until this court finds another reason that it should be held back," Dana J. McElroy said.
That court did just that, at least temporarily. In his ruling today, Judge Hanser wrote that Kraft's "right to a fair trial requires the disputed videotape be withheld…for a limited duration"—until a jury is sworn in, a pleas deal is accepted, or prosecutors drop the case.
"Law enforcement and the state have receded from [the] position" that human trafficking was involved, noted the judge. And everyone acknowledges that the events in question are described fully in police reports. "Clearly, these videotapes are not being sought for the purpose of assistance to identify and apprehend a perpetrator," Hanser continued, finding "that preventing access at this time to the videotapes sought by the [media groups] is necessary to prevent a serious and imminent threat to justice."
Meanwhile, men and women who visited Orchids of Asia and were not charged with any crimes have brought their own federal class-action lawsuit against Florida law enforcement. The 31 Jane and John Does are seeking unspecified damages, saying their privacy rights were violated by Jupiter Police Department's filming them stripping down and getting massages.
Hua Zhang and Lei Wang, a massage-business owner and manager arrested as part of the operation, have also been seeking to prevent widespread release of the surveillance video. Zhang and Wang's lawyers say some footage was already leaked and is being shopped around to media.