Michigan Cop Forced an 80-Year-Old Great Grandmother To Spend a Night in Jail Over an Expired Medical Marijuana Card
Arthritic granny spent a night in the clink over lapsed paperwork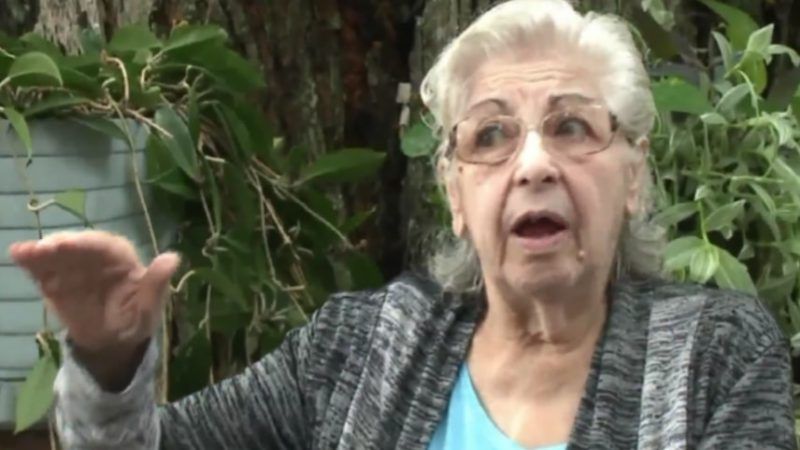 Your outrageous cannabis story of the day—maybe even the summer—comes from Clare County, Michigan, where 80-year-old Delores Saltzman, a great-grandmother and arthritis patient, was jailed for the first time in her life after a Clare County deputy found her in possession of a small amount of medical marijuana and an expired medical cannabis recommendation.
Marijuana Moment's Chris Roberts reports that
Saltzman had been a medical cannabis patient for about four years when Clare County Sheriff's Deputy Ashley Gruno visited Saltzman's home at around 9 p.m. on June 13.

According to court records, Deputy Gruno was there to locate Saltzman's great-granddaughter, who had lost her phone and ID, when she smelled marijuana while on Saltzman's porch.

Saltzman told the deputy the marijuana was hers. She also revealed that while she was a licensed medical marijuana patient, she had let her recommendation expire.

The officer seized "several pipes, four joints and one purple jar" with less than an eighth of an ounce of cannabis, Saltzman said.

The deputy then searched the octogenarian's bedroom, handcuffed her and took her off to jail for the night, where cold conditions severely aggravated her arthritis, she said.
There is no pretense of protecting public safety in cases like this one and no remotely believable argument that arresting Saltzman for unlicensed cannabis possession served as punishment for crimes the state can't prove (two arguments prosecutors routinely trot out to justify charging drug offenders). In fact, Clare County Prosecutor Michelle Ambrozaitis dropped the charges against Saltzman after the elderly woman renewed her medical marijuana card. Hell, she even made the entire fiasco sound reasonable:
"[O]ur goal is to ensure that individuals who utilize medical marijuana are doing so legally," Ambrozaitis wrote in a statement provided to Fox 17. "As such, Ms. Saltzman was encouraged to obtain her medical marijuana card and if she did so, the case would be dismissed. She did obtain her medical marijuana card and the case was dismissed."
A better goal might be training law enforcement officers to use discretion, not waste taxpayer dollars, and avoid traumatizing elderly residents. A citation should've been the most drastic action Deputy Gruno even considered, and her prosecutor should know better than to justify the excess Gruno displayed. I am frightened for the residents of Clare County that they are policed by people who think any of this was necessary or appropriate.
This kind of thing may be happening less as more and more states reform their marijuana laws, but the fact that it continues to happen anywhere, ever, is a reminder that the enforcement arm of the state seldom honors the spirit of a drug reform law if it doesn't have to.