Pennsylvania Couple Sues Drug Warriors Who Thought Hibiscus Was Marijuana
Oblivious to the big, bright flowers, the cops who raided Edward and Audrey Cramer's home insisted they were growing pot.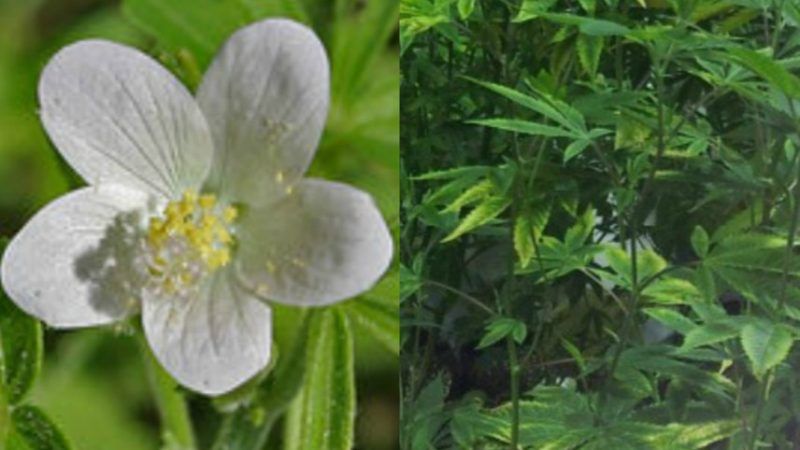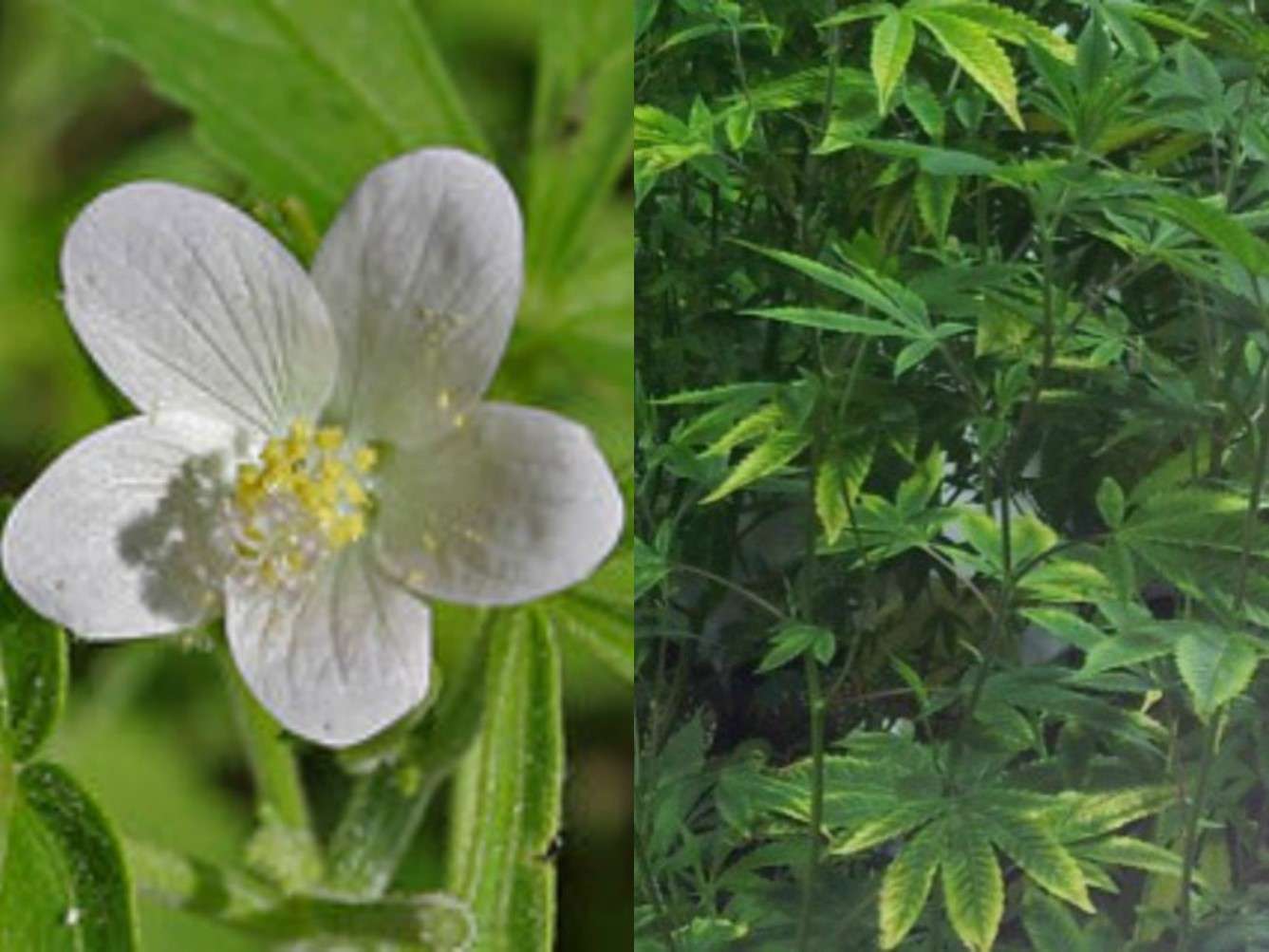 The first person who mistook Edward and Audrey Cramer's hibiscus plants for marijuana was Jonathan Yeamans, a Nationwide Insurance agent who had come to their property in Buffalo Township, Pennsylvania, to have a look at the damage caused by a neighbor's fallen tree. According to a lawsuit that the Cramers filed last week, Yeamans also had a look at their garden and snapped some pictures that he shared with the Buffalo Township Police Department, which is why a bunch of rifle-wielding drug warriors invaded the couple's home two days later.
An insurance agent does not necessarily know anything about cannabis (one of several reasons why he probably should refrain from ratting on customers he thinks might be growing it). But police officers charged with enforcing the drug laws really should be able to tell the difference between hibiscus and marijuana. Officer Jeffrey Sneddon, who applied for the warrant that authorized police to search the Cramers' property, claimed to know cannabis when he saw it.
The Pittsburgh Tribune-Review consulted a botanist, the Carnegie Museum of Natural History's Bonnie Isaac, who generously allowed that the leaves of some hibiscus varieties "are really similar" to cannabis leaves, such that "with a quick glance it would be hard to tell them apart." But the cops had more than a quick glance, and in any case the flowers should have immediately told them Yeamans' suspicion was wrong. As Isaac noted, "The hibiscus flowers are large and brightly colored, compared to the small nothings that grow on marijuana plants."
The Cramers' complaint, which was filed in Butler County Court and names Nationwide, Yeamans, Buffalo Township, and three of its officers as defendants, says Yeamans "intentionally photographed the flowering hibiscus plants in such a manner as not to reveal that they had flowers on them so that they would appear to resemble marijuana plants." But the cops on the scene had no such excuse. Rather than admit the embarrassing mistake, they proceeded with the charade, treating the Cramers as dangerous drug traffickers.
The lawsuit says the cops arrived around noon on October 7 while Audrey was dressing and refused to let her put on pants or sandals, forcing her to stand outside in handcuffs, underwear, and bare feet. Eventually they put her in the police car, where she was joined by Edward after he returned home and was greeted by guns. Audrey, who is 66, sat in the hot squad car for four and a half hours with her hands cuffed behind her. Edward, who is 69, joining her for the last two hours or so.
The Cramers say they both repeatedly offered to show Sgt. Scott Hess the plants and explain why they were not, in fact, marijuana. Hess, who like Sneddon claimed to be an expert at identifying cannabis, insisted that he knew better. In his report, he described the purported contraband as "tall, green, leafy, suspected marijuana plants."
The Cramers eventually were released without charge. A few weeks later, they received a letter from Nationwide, threatening to revoke their coverage if they kept growing marijuana.