Your Government at Work: Trying to Prosecute Restaurateur for Tweeting Photo of Underage Kids Who Tried to Buy Beer [UPDATE: Acquittal!]
Why is government mad? The kids were sent by cops to entrap him into selling them the beer.
John Horvatinovich is on trial this week because he tweeted out a photo of a couple of 17 -year-old kids who tried to buy alcohol at his Omaha, Nebraska, restaurant, Salt 88.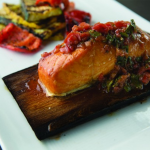 He's facing a misdemeanor charge of interfering with a government operation. [UPDATE: And today, February 8, he was fortunately acquitted by a jury.]
Why? Because the kids were sent there by the Nebraska State Patrol as part of an attempted sting to entice him to illegally sell them alcohol.
His resistance to selling Bud Lights to the kids, who presented their real underage I.Ds and were turned away, indicates his intent to sternly obey the law. Yet that act turned into what the state considers lawbreaking when he thought he'd do a solid for the community by exposing the would-be lawbreakers.
He tweeted out a photo showing the face of the two teens from his restaurant surveillance camera on August 13 of last year, according to a report from the Omaha News-Herald, with these words: "Omaha restaurant peeps: These two are trying to ruin your night w/sting operations in town." (The tweet has since been deleted.)
Despite using the word "sting" in his tweet, Horvatinovich told local TV station WOWT News 6 that "We were presented with two minors trying to buy alcohol at our restaurant. Had I known they were minors working with authorities in a compliance check, I would have deleted it immediately. But we didn't find that until 12-days after the tweet."
According to the News-Herald, "Assistant City Prosecutor Makayla Maclin said in her opening statement [in his trial] Monday that…'(The teens) couldn't perform any more compliance checks as a result of the tweet.'"
Their police handlers feared with them being identifiable on the internet that future use of those same teens in bars could result in possible violence against them.
Horvatinovich's maximum possible sentence for posting a picture of people who tried to break the law in his restaurant is a year in jail and a $1,000 fine. The trial was ongoing as of today. [UPDATE: As noted above, today February 8 he was acquitted.]