SCOTUS Won't Hear Illinois Sheriff's Appeal of Order to Stop Threatening Credit Card Companies for Working With Backpage
Visa and Mastercard had ceased serving the site under threat of sanction from the Illinois sheriff.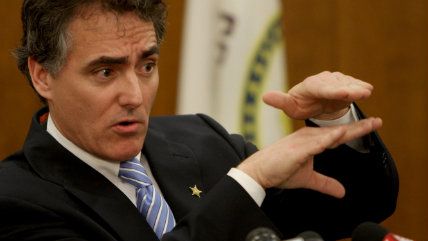 (Michael Tercha/MCT/Newscom)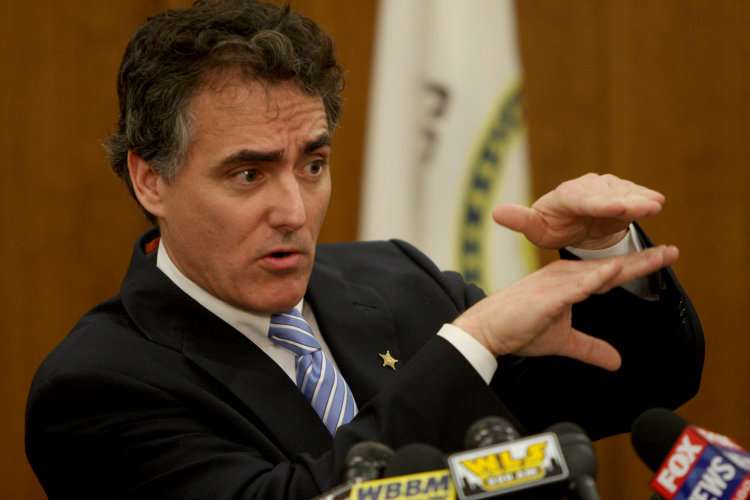 It looks like Judge Richard Posner's ruling will stand in Backpage's lawsuit against Cook County Sheriff Tom Dart. That means the classified-advertising website can keep doing business with Visa and Mastercard, which had temporarily stopped serving the site under threat of sanction from the Illinois sheriff.
On October 3, the Supreme Court announced that it wouldn't hear Sheriff Dart's appeal of Posner's decision for the U.S. Court of Appeals for the 7th Circuit. That decision (which cited the Reason Foundation and Cato Institute) held that "Sheriff Dart, his office, and all employees, agents, or others who are acting or have acted for or on behalf of him, shall take no actions, formal or informal, to coerce or threaten credit card companies, processors, financial institutions, or other third parties with sanctions intended to ban credit card or other financial services from being provided to Backpage.com."
Last month, the Supreme Court also declined an appeal from Backpage Chief Executive Officer Carl Ferrer related to subpoenas from a U.S. Senate subcommittee. The committee, led by Sens. Rob Portman (R-Ohio) and Claire McCaskill (D-Missouri), is conducting its own crusade against Backpage.com, which it claims facilitates sex trafficking. In August, U.S. District Judge Rosemary Collyer denied Backpage's motion to stay enforcement of the subpoenas, which demand various information about Backpage's business practices, and Backpage appealed to the Supreme Court.
Chief Justice John Roberts initially issued a halt on the district court's decision. But on September 13, SCOTUS issued an order that said only this: "The application for stay, presented to The Chief Justice and by him referred to the Court, is denied. The order heretofore entered by The Chief Justice is vacated. Justice Alito took no part in the consideration or decision of this application."
George Washington University law professor Jonathan Turley called the Supreme Court's decision not to consider the Backpage CEO's appeal "a sweeping reaffirmation of congressional subpoena authority."
Backpage and Ferrer had launched "a broad-scale constitutional attack on the Senate subpoena," as Reuters legal editor Alison Frankel described it. After losing on those grounds, they were told by the government that was their one shot at protecting any corporate communications. Correspondence between Backpage lawyers and corporate officials must be turned over to the subcommittee, as lawyers had not asserted attorney-client privilege or prepared a log of protected documents when contesting the Senate's orders, so they no longer had a right to expect any such privileges. On September 16, Judge Collyer agreed, ordering Backpage to turn over the documents by October 10.
"One broader worry is how all of this might erode Section 230—and alter the internet," noted Bloomberg Businessweek. Santa Clara University School law professor Eric Goldman told Bloomberg: "We're seeing some judges who are just so concerned about harm to victims online that they'll twist law in whatever direction it needs to be twisted."