Suit Halts New York City's Misguided Restaurant Salt Warning Labels
A judge stopped mandatory labels, which had been set to take full effect this week.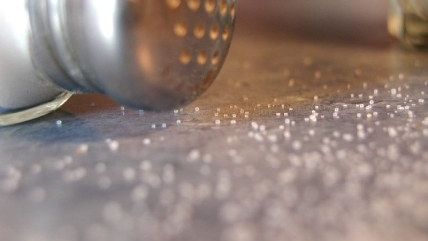 (TooFarNorth / photo on flickr)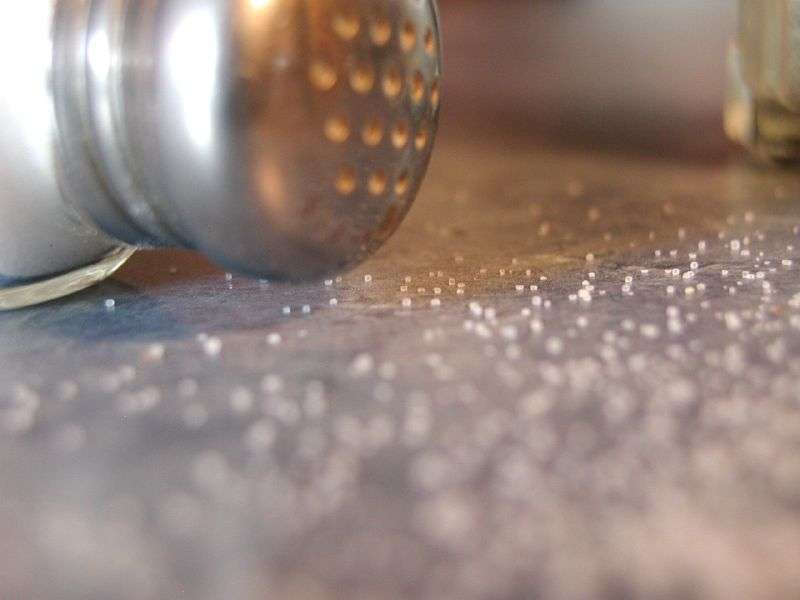 Last fall, New York City's health department adopted the nation's first and only salt warning scheme. The rules, which apply only to chain restaurants, require warnings on most menu items that contain more than 2,300 mg sodium.
At the time of their adoption, Melissa Fleischut, president of the New York State Restaurant Association, called the rules "just the latest in a long litany of superfluous hoops that restaurants here in New York must jump through."
The National Restaurant Association soon sued to overturn the law. Last month, a judge ruled against the group. City health inspectors had been set to start issuing $200 fines for violations of the rule on March 1.
But this week, an appellate court issued a stay that will prevent the city from implementing the rules, for the time being at least. And, let's hope, for good.
Bizarrely, New York City chose to erect rules targeting salt even as the basis for those laws is increasingly viewed by leading scientific experts as backward and even harmful. As I recently detailed, the science that allegedly underpins salt warning labels appears, charitably, to be largely unsettled.
"For years government dietary advice has urged Americans to avoid salt," I wrote. "But it's becoming clearer that policies pertaining to salt reflect old science at best and bad science at worst."
For example, the Centers for Disease Control and Prevention (CDC), the federal government's health watchdog, changed its salt recommendations years ago.
"According to new CDC guidelines," Medical Daily reported in 2013, "it's a waste of time and even harmful to reduce one's salt intake too much."
At best, New York City's salt warning labels reflect outdated scientific beliefs. But even if the science were solid, the rules would still be problematic. For example, in suing the city, the National Restaurant Association rightly called the rules "arbitrary and capricious" and "filled with irrational exclusions and nonsensical loopholes."
They're right. Chief among these issues is that the rule only applies to chain restaurants. McDonald's? Yes. TGI Friday's? Yes. 7-Eleven? No. Momofuku? No.
By referring to the salt rules as "renegade regulating," the the National Restaurant Association invoked memories of the city's short-lived soda ban, which was overturned by the state's highest court in 2014, the third court in the state in a row to find the rules unconstitutional.
The rules also conflict with existing menu labeling rules in the city. While the salt rule is intended as a warning—it requires that a black triangle with a salt shaker in the center of the triangle be placed "next to any food item that has 2,300 mg of sodium or more"—the city's mandatory menu calorie labeling is intended to provide calorie information, rather than to warn. Yet consumers could hardly be faulted for being frustrated and confused by the display of a pair of menu mandates—a salt warning that provides no numerical data, and numerical calorie data that provides no warning—appearing alongside one another.
The salt warnings may also conflict with federal menu labeling rules that are set to take effect later this year. One legal-news website implied this week that the rules may be preempted by federal law.
"Unlike New York City's rule," JD Supra reported, "the federal law would not require restaurants to post sodium content on menus." Some recent U.S. Supreme Court food-labeling decisions have overturned state laws that conflicted with federal laws.
And then there's the question of whether all these menu labels really do one bit of good. An Associated Press report this week on New York City's salt warnings noted that customers at several restaurants in the city "said the labels were unlikely to change what they ordered." That's consistent with studies on the impact of menu labeling in general, as I've detailed numerous times.
I have no opinion about the amount of salt you should consume. That's up to you and your family, doctor, and anyone you choose to let cook your food. But I've got lots of opinions about government warnings about salt when those warnings rely on bad or outdated science in an attempt to scare consumers in ways even the CDC admits may cause harm. New York City must scrap these rules, or a court will do it for them.