Vermont Senate Approves Legal Pot as Governor Cheers
Seven states could legalize marijuana for recreational use this year.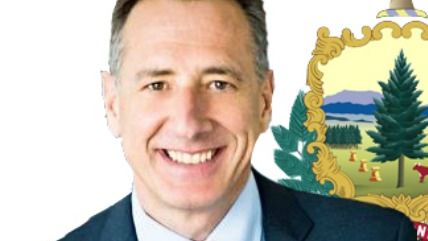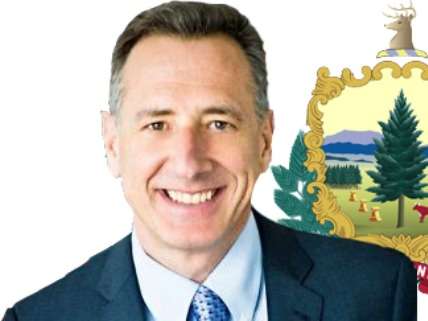 Last week the Vermont Senate approved a bill that would legalize marijuana for recreational use in that state, authorizing the licensing and regulation of commercial producers and retailers. If the state House of Representatives follows suit, Vermont will be the first state to legalize marijuana through the legislature rather than the voting booth. Gov. Peter Shumlin, a Democrat, supports legalization and is expected to sign the bill if it passes the House, where its prospects are uncertain.
Like the legalization initiatives approved by voters in four other states, the Vermont bill, which passed the Senate by a vote of 17 to 12, would allow adults 21 or older to possess up to an ounce of marijuana. Unlike most of those initiatives, it would not allow home cultivation. State-licensed growers and merchants could begin operating in 2018. The state would collect a 25 percent excise tax on marijuana, and pot stores would initially be barred from selling edibles. The bill creates a commission to study the possibility of allowing home cultivation and edible sales in the future.
"I want to thank the Senate for their courage in voting to end the failed War on Drugs policy of marijuana prohibition," Shumlin said after the Senate vote. "With over 80,000 Vermonters admitting to using marijuana on a monthly basis, it could not be more clear that the current system is broken. I am proud that the Senate took lessons learned from states that have gone before us, asked the right questions, and passed an incredibly thoughtful, common-sense plan that will bring out of the shadows an activity that one in seven Vermonters engage in on a regular basis. The shadows of prohibition have prevented our state from taking rational steps to address marijuana use in our state. This bill will allow us to address those important issues by driving out illegal drug dealers, doing a better job than we currently do of keeping marijuana out of the hands of underage kids, dealing with the drugged drivers who are already driving on our roads, addressing treatment, and educating Vermonters to the harmful effects of consuming marijuana, alcohol, and cigarettes."
A recent Vermont Public Radio poll found that 55% of Vermonters support legalization, with just 32% opposed. The Marijuana Policy Project, which welcomed last week's vote, is backing a similar effort in Rhode Island. Unlike the Vermont bill, a Rhode Island bill introduced on February 11 would allow home cultivation and sale of marijuana edibles. Voters in five other states—Arizona, California, Maine, Massachusetts, and Nevada—are expected to see legalization initiatives on their ballots in November. Activists in at least four states—Florida, Ohio, Idaho, and Arkansas—hope to legalize marijuana for medical use this year.
[This post originally appeared at Forbes.com.]