Justice Dept. Wastes No Time Filing Civil Rights Suit Against Ferguson
City Council wanted some changes to agreement to reform police and courts.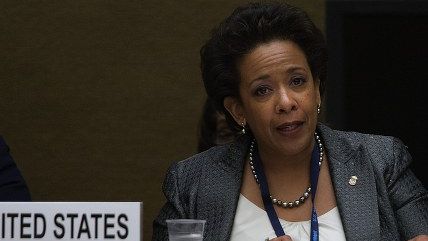 (US Mission Geneva / photo on flickr)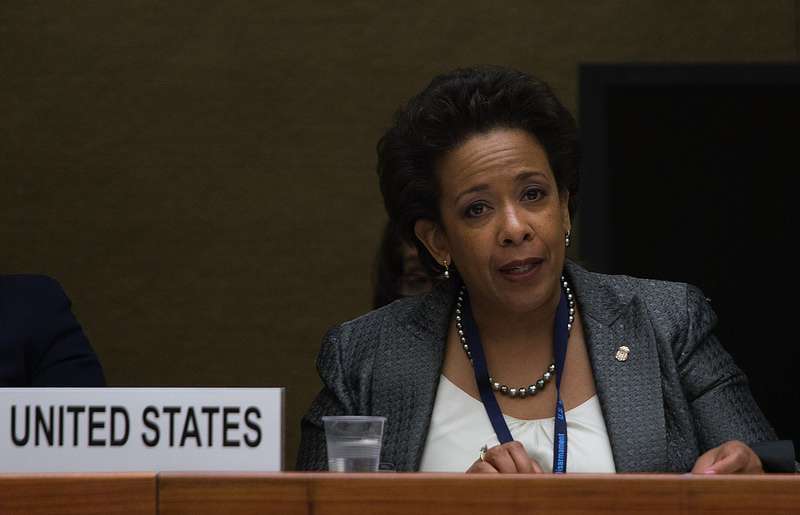 Less than 24 hours after the City Council of Ferguson, Missouri, asked for some changes to an agreement with the Department of Justice (DOJ) to reform the abusive and predatory practices of the city's police and courts, Attorney General Loretta Lynch came out to announce a federal lawsuit against the city.
The DOJ made it pretty clear it was happening in response to the City Council's decision (which I covered here this morning), but I'm not sure people expected it would happen so quickly. Clearly, the lawsuit was being prepared in advance for this eventuality.
The lawsuit gives plenty of examples of the kind of abuses that took place in Ferguson: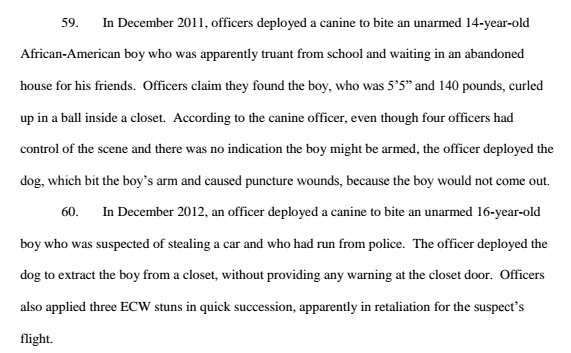 Read the full lawsuit here. The lawsuit is asking the courts to intervene and order the city to fix its many issues with violating the civil liberties of the citizens.
Lynch held a short press conference in the afternoon that was a bit vague and not very illuminating. She (and presumably the Department of Justice) characterize Ferguson's City Council's request for seven changes in its agreement with the DOJ as a rejection of the agreement entirely.
There were journalists there to ask questions, but to be blunt, they weren't particularly helpful. While some of them seem aware of the financial situation that the city used as a justification for the proposed changes, nobody asked any specific questions about the seven changes. It's not even clear whether any of the journalists there even knew what was on the list of changes. Nobody asked Lynch why exactly this agreement to fix civil rights abuses included a mandate to increase the wages of Ferguson's police officers, even though that was clearly a primary concern of Ferguson city leaders when they were mulling over the agreement. One journalist did ask Lynch what she thought of Beyonce's latest music video (prompting me to lose it on Twitter). Lynch herself acted as though she didn't know any of the specifics of what the City Council wanted changed.
Something Lynch did emphasize that might be important to the conflict is that the DOJ worked with Ferguson city staff to create this agreement to be presented to the City Council. So that raises the question as to where components of the agreement that have nothing to do with reforming Ferguson police and courts came from. Maybe we shouldn't be assuming that it was the DOJ who put that section requiring "that the City will offer salaries that will place [Ferguson Police Department] among the most competitive similarly sized agencies in St. Louis county." But nevertheless, why would they agree to it? It has absolutely nothing to do with police reform and instead looks like it's actually rewarding police who have misbehaved with likely raises.
The lawsuit is focused on the police department and court's abuses, so there's no references to wages or salaries that I could find in this legal action. I wondered idly whether the DOJ would have to justify before a judge why they were trying to force salary controls into its agreement, but this doesn't look like it's a lawsuit trying to force Ferguson to accept the agreement. Rather, it's a lawsuit to get a judge to intervene to fix the problem, which may involve bringing that agreement back into play if the judge finds in the DOJ's favor, but we'll have to see.