Georgia Cop Who Killed Unarmed, Naked Vet Indicted for Murder by Grand Jury
Will face trial on six charges.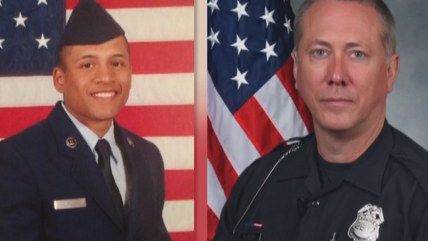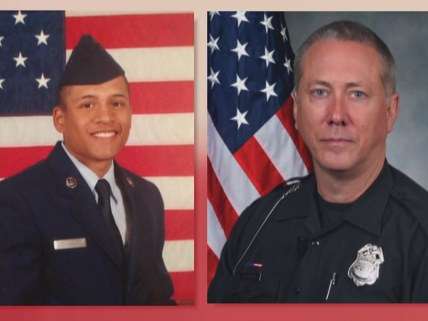 Atlanta area police officer Robert Olsen fatally shot and killed Anthony Hill, 27, in March 2015 when responding to a call about a man behaving erratically. That was Hill, who was unarmed and naked, and his family said he struggled with mental health issues and post-traumatic stress disorder. He was an Air Force veteran who served in Afghanistan. The officer claimed the shooting was in self-defense.
Today a grand jury indicted Olsen for several charges in Hill's death, including felony murder, aggravated assault, and violation of oath of office. All in all he faced six charges and the grand jury indicted him for each charge.
WXIA, the NBC affiliate in Atlanta, provides some interesting details about the special treatment officers get from grand juries:
Officer Olsen has the right, under Georgia law, to sit in the Grand Jury room and hear all of the evidence and testimony against him and then, under oath, make a statement. The district attorney is not allowed to say anything in response. The officer gets the last word before the Grand Jury deliberates.

And partly as a result, Grand Juries in Georgia usually side with the police officers. Police officers in Georgia are almost never prosecuted.

Out of 51 police-involved shootings that the Georgia Bureau of Investigation has investigated in the past 10 years, only one case has ever made it to trial.
Read more about the case here as well.