Kelly Thomas' Father Gets $4.9 Million in Settlement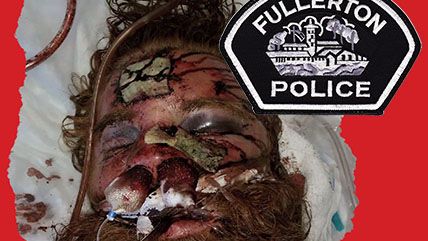 Ron Thomas has agreed to a settlement of $4.9 million in the wrongful death civil suit brought on behalf of his late son, Kelly Thomas. Kelly Thomas was a 37-year-old schizophrenic drifter who was allegedly beaten to death by Fullerton, Calif., police officers in 2011 at a bus depot. From the Orange County Register:
Under the agreement, all parties will pay their own attorney fees. The court record will show that there is no prevailing party, which means no one has won or lost.

The lawsuit names former Fullerton police Officers Manuel Ramos, Jay Cicinelli and Joseph Wolfe, who were all fired from the department; Officers Kevin Craig and James Blatney, who remain with the department; ex-Chief Michael Sellers and his predecessor, Patrick McKinley, who sat on the City Council at the time of the incident and was later recalled.
"The act of having agreed to pay that large amount is a tacit admission, whether they admit it or not," said Garo Mardirossian, attorney representing Ron Thomas, to the Los Angeles Times. In January 2014, a jury in Orange County, Calif., acquitted Ramos and Jay Cicinelli of criminal charges, shocking supporters of the Thomas family.
Reason has been covering the story since 2011. For more read articles here and watch the playlist below: