Man Jailed for Soap Sues Pennsylvania Troopers
A field test supposedly identified the white powder in the trunk as cocaine.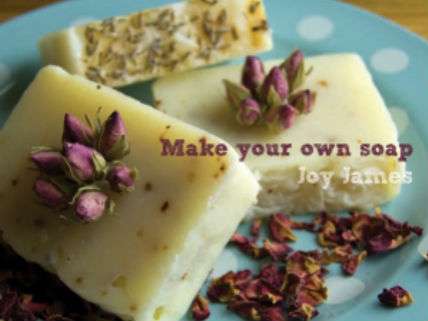 Alexander Bernstein, who spent a month in a Pennsylvania jail two years ago for possession of soap, is now suing the state troopers responsible for his arrest and detention, arguing that they knew the field test they used to identify a white powder as cocaine was unreliable. In addition to losing his freedom for 29 days, Bernstein missed Thanksgiving with his 17-month-old son and had to pay thousands of dollars in bail and court costs. The Allentown Morning Call reports that his federal civil rights lawsuit, which seeks more than $150,000 in damages, names as defendants various current and former Pennsylvania State Police officials and Safariland, the Florida company that manufactured the field test.
Bernstein was a passenger in a rented Mercedes Benz driven by Annadel Cruz that was pulled over by state police on Interstate 78 in South Whitehall Township on November 13, 2013. A trooper claimed he stopped the car because Cruz was driving five miles per hour above the speed limit and hugged the side of the lane for half a mile. It seems more likely, as Bernstein's lawyer suggested at the time, that the sight of a young Latina driving an expensive car made the trooper's heart leap at the thought of finding seizable cash or contraband. The Call says police did ultimately discover "a small amount of marijuana in Cruz's bra." But their major find during a purportedly consensual search of the car's trunk—"two brick-size packages…covered in clear plastic wrap and red tape" that weighed 5.2 pounds—was not cocaine, as the field test supposedly indicated, but homemade soap, as Cruz maintained all along.
Bernstein's bail, originally set at $500,000, was reduced to $25,000 after four weeks, which is how he managed to regain his freedom. Five days later, a lab test confirmed that the white powder was indeed soap. The lawsuit notes that "all the laboratory tests performed on the substance, which the operator [of the vehicle] claimed, from the beginning, constituted nothing more than soap, confirmed that the package contained no cocaine, and no other drugs or controlled substances, but merely soap." Cruz, who like Bernstein faced possession, distribution, and conspiracy charges in connection with the alleged cocaine, also was jailed, but she did not join his lawsuit.
Field tests for drugs are notoriously unreliable, mistaking common products such as soap, deodorant, billiard chalk, tea, breath mints, soy milk, and chocolate for illicit substances. In 2012, the Call notes, Travis County, Texas, District Attorney Rosemary Lehmberg "stopped accepting plea bargains on low-level possession cases based on field tests after a string of 12 false-positive drug tests." But Bernstein implies in his complaint that police fabricated the test result in his case. While pretending to be asleep at the state police barracks, he says, he overheard one trooper tell another that the substance in Cruz's trunk had tested negative for cocaine. "Well," the other trooper allegedly replied, "mark it positive."
If that account is accurate, it tends to undermine Bernstein's claim against Safariland. Either way, Bernstein surely is right that state police, who declined to comment on the suit, owe him something for the ordeal they ascribe to an error. The lawsuit notes that Bernstein "did not so much as receive an apology from the defendants."