Thanks for the Mammaries, Playboy!
Venerable skin mag drops nudity in favor of "expanded coverage of liquor," PG-13 thrills.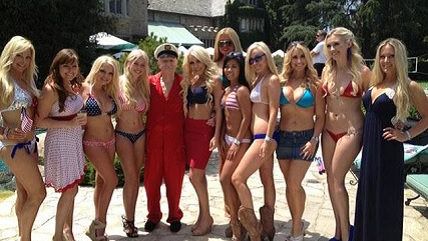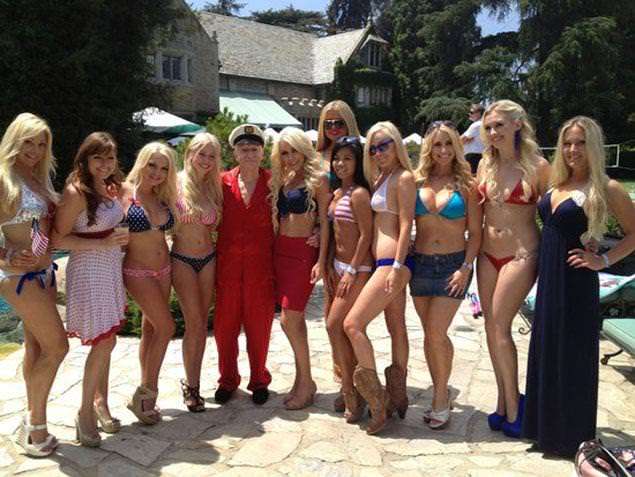 Well, it was either really changing things up or going bankrupt for Playboy, the men's mag that published its first issue way, way back in 1953.
Inside the pages of that first issue, Marilyn Monroe was seen posing with, as she once put it, "nothing on but the radio." Its circulation peaked at 5.6 million in the mid-1970s and now comes in at maybe 800,000 nowadays. That's still an enviable number but like a lot of other, older mags (think Time, Newsweek), Playboy is a shadow of its former self in every possible way: financially, journalistically, culturally.
The New York Times reports and the Interwebz weeps that come next March, the nudes are out as part of a thorough redesign of one of the most influential mags in American history. Yes, Playboy helped to mainstream nudity and, more important, start frank conversations about sex in a time of button-down sensibilities. Yes, Playboy photoshopped the hell out of its pneumatic centerfolds and playmates, launching innumerable careers and an even-higher number of eating disorders among women and unrealistic expectations among men.
In many ways a very progressive outlet, Playboy also showcased some of the worst, most-retrograde elements of the patriarchy that slowly and surely lost its power over the 20th century. For all of the nipples and the semi-arty beaver shots, it was far slower than National Geographic to showcase the full range of human diversity when it came to naked ladies, unless your idea of diversity only ranged from the girls of the SEC to the girls of Big Ten. It published a ton of great and famous authors with a capital A and set the standard in post-war America for the Big Interview, sitting down with everyone from Ayn Rand to Timothy Leary to William Shockley to Jimmy Carter (who notoriously admitted lusting "in his heart") for incredibly extensive and intensive Q&As that simply (and sadly) don't gone anymore.
A Playboy spokesman says that online porn killed the audience for the mag's brand of nudity, and there's a lot of truth to that. Even more important, the sexual revolution that Hugh Hefner's mag, which burned a lot of pages early on with his "Playboy Philosophy," helped launch spelled doom just as well. It's not simply that folks looking for porn or stroking material can go elsewhere for free and for much-more-individualized content, it's that we (men) don't really need yet one more mag that tells us how to match plaids and stripes or to tie a Windsor knot and how to open a bottle of champagne without embarrassing ourselves. That's the reason that, according to the Times, Playboy pulls in something like 40 percent of its revenue through branded merchandise in China, where the mag isn't even sold yet. Its cache is quarantined to parts of the world that have yet to undergo the sorts of increases in wealth and autonomy that erode the power of authority.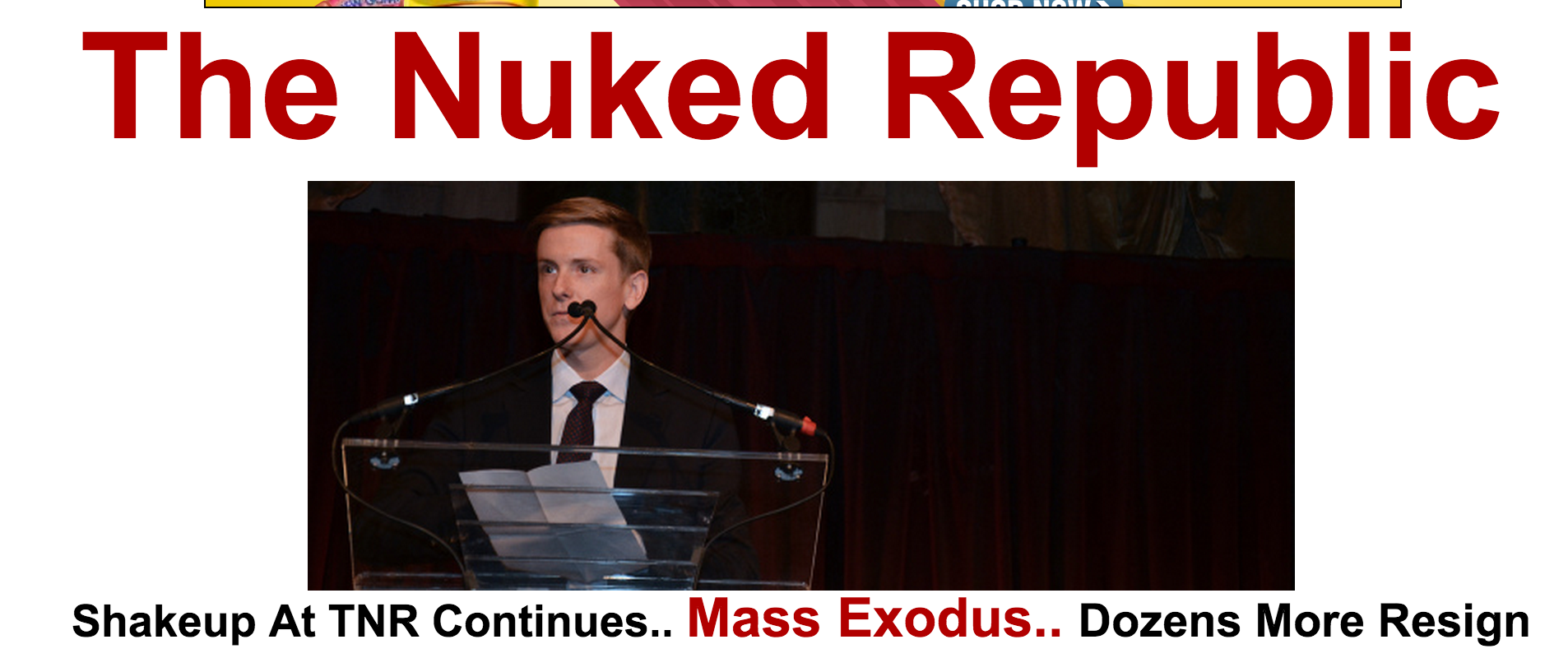 A little less than a year ago, The New Republic, another tired old mag with a storied history, pulled a reboot too. It's worth thinking about these seemingly very different publications as victims not of harsh publishing economics or bad personnel choices. Each ran out of steam in the end because they are the wrong kind of publications for the current moment. Each in its own way sought to be gatekeepers and tastermakers in a world where there's just a lot less patience for that sort of thing, whether the topic is sex and appearance or how to be knowingly establishment and mainstream in your political views. Each was boring in its certitude and its inability to capture the plenitude of the contemporary world in all its variabilities, contingencies, and wonders. If there's anything more boring than a hazy spread of playmate spread on a beach or a fainting couch, it was every issue for past dozen years of The New Republic.
If the Libertarian Moment—that vast, ongoing, technologically enabled, and chronicly under-appreciated embrace of a looser, hipper, punkified, alternative, and individualistic sensibility in politics, culture, and ideas—means anything, it's that we (men and women) need fewer elites telling us what is the right and wrong way to think or feel about shit. The Age of the Expert—whether it's Hef padding around in silk PJs and puffing on a pipe or the wizened, old-for-their-time Miniver Cheevys who presided over the final scuttling of The New Republic in a hilarious fit of impotent, self-important rage—is over and done with.
What we need and want today are not experts but guides who treat us as equals (or employers!) and curate cool and interesting things and ideas that are happening all over the world. This isn't because the adults have left the room, as fuming, out-of-work-experts are wont to say. It's because the room is filled with adults and we all have more confidence in our own abilities to define our own lives, desires, and dreams. God, talk about liberation! A world where the priest, the professor, the stockbroker, the politician, and all the rest cannot argue from authority or remain insulated from dialogue.
As sketched out by its chief content officer, Cory Jones, Playboy 2.0 sounds more like an airplane freebie than anything that's really going to set the world afire:
The magazine will adopt a cleaner, more modern style, said Mr. Jones, who as chief content officer also oversees its website. There will still be a Playmate of the Month, but the pictures will be "PG-13" and less produced — more like the racier sections of Instagram. "A little more accessible, a little more intimate," he said. It is not yet decided whether there will still be a centerfold.

Its sex columnist, Mr. Jones said, will be a "sex-positive female," writing enthusiastically about sex. And Playboy will continue its tradition of investigative journalism, in-depth interviews and fiction. The target audience, Mr. Flanders said, is young men who live in cities. "The difference between us and Vice," he said, "is that we're going after the guy with a job."

Some of the moves, like expanded coverage of liquor, are partly commercial, Mr. Flanders admitted; the magazine must please its core advertisers. And all the changes have been tested in focus groups with an eye toward attracting millennials — people between the ages of 18 and 30-something, highly coveted by publishers.
I hope that the new and improved Playboy is better than that description (read more here). The world is already choking on magazines, but it always needs new and better ones.