Broken Windshield Malice, See?
Cop punishes citizen who suffered a crime and was moments away from repairing his broken windshield.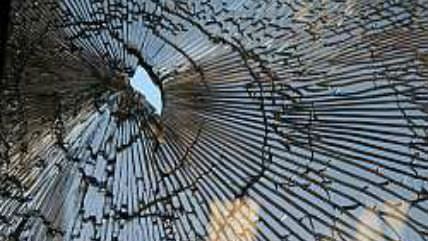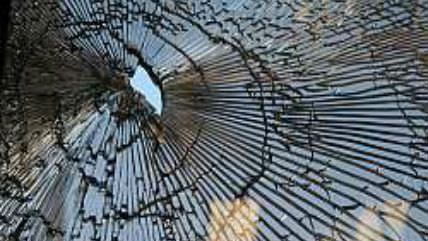 The police are not there to help you, the system exists to mulct money from you rather than protect you, the law can sure be an ass, and they'll do it to ya every time (probably): Denver man on his way to an appointment with a shop to have his windshield (broken by vandals, vandals who will never receive any legal punishment or ticket) repaired. You'll never guess what happens next!, via ABC13 News Now: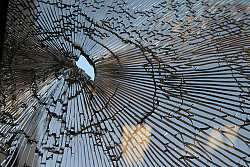 Just as he was about to pull into the auto glass shop, an Adams County Sheriff's Deputy pulled [Nick] Berlin over and issued him a ticket for an "unsafe vehicle."

The ticket was issued in the parking lot of Absolute Auto Glass at Broadway and West 64th Avenue on Aug. 19.
The reporter notes: "Records corroborate Berlin's account of when and where he was issued the ticket and his set appointment at the shop."
"We were just standing here in our door and were ready for his appointment and all of the sudden we see a cop out there writing the guy a ticket," shop owner David Sprague said…

Images provided by Absolute Auto Glass show damages to the passenger side of the windshield. "He had plenty of visibility on the driver side," Sprague said.
The police had no comment for the TV station. It's a $46 ticket, and Berlin plans to contest it. The body shop has kindly offered to cover it if needed.
Sounds like the ticket won't totally ruin this guy's life, but there are many Americans for whom this punitively petty and bordering on monstrous enforcement of the law could very likely do so, if they lack the ready cash or the ability to scrupulously stay on top of their responsibilities to get it paid on time. See "Petty Law Enforcement vs. the Poor."