Watch Matt Welch at 8 p.m. ET on Stossel's 'Presidential Race 2016'
From Trump to Rand, Hillary to Webb, spending and guns and taxes and drugs and war!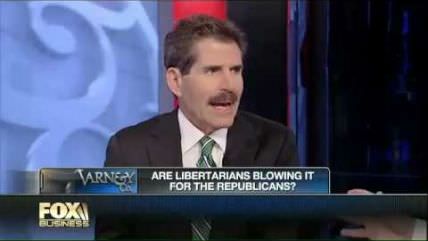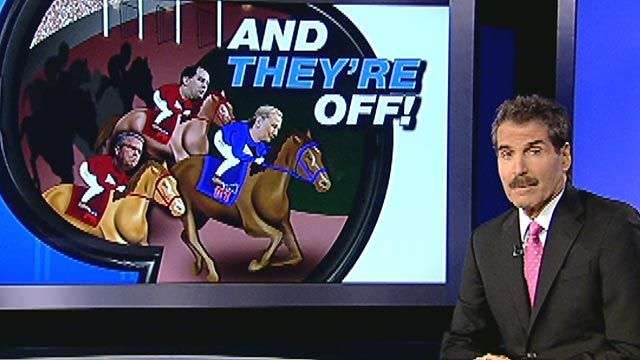 Remember how John Stossel earlier this week ranked his presidential candidates of 2016 from best (Rand Paul and Gary Johnson) to worst (Mike Huckabee and Jill Stein)? Well, the Fox Business Network star has a whole show dedicated to discussing the pros and mostly cons of the presidential field tonight at 8 p.m., and I'll be sitting in for the full hour, along with co-panelists Mary Katharine Ham and Ellis Henican.
As part of the typically exhaustive pre-show preparation, the producers over there asked for my own list of best-to-worst 2016 candidates. As my thoughts are a work in progress, and my presidential voting track record highly dubious, I won't share with the whole class here. However, to organize my thinking I did create a bunch of categories that you may perhaps find useful in your own exertions. Here are seven of the 14 I sent:
PEOPLE WHO I WOULD ACTUALLY LIKE TO SEE PRESIDENT

[redacted]

PEOPLE WHO I WOULD OTHERWISE LIKE TO SEE IN THE WHITE HOUSE, BUT WORRY SOMEWHAT ABOUT HAVING SOMEONE THIS LOOPY WITH THE NUCLEAR FOOTBALL

[redacted]
PEOPLE WHO ARE DISQUALIFYINGLY AWFUL ON ECONOMICS/REGULATION, GOOD ON A COUPLE OF PERSONAL-FREEDOM ISSUES, AND WHOSE ELECTION MIGHT BE ENTERTAININGLY CHAOTIC (THOUGH SOON FORGOTTEN IN A BLIZZARD OF CRIPPLING REGULATIONS)

[redacted]

PEOPLE WHO HAVE VERY INTERESTING RECORDS ON GUBMINT/ECONOMY, ARE MOSTLY TERRIBLE ON FOREIGN POLICY, BUT WHOSE BEHAVIOR IN THE CAMPAIGN DISQUALIFIES THEM AS CANDIDATES

[redacted]

PEOPLE WHO—WAIT, WHY ARE THEY RUNNING?

[redacted]

PEOPE WHO ARE ACTIVELY EVIL, AND NEED TO BE STOPPED

[redacted]

PEOPLE WHOSE VICTORY WOULD RESULT IN ME BUYING ONE-WAY TICKETS TO SWITZERLAND FOR MY WHOLE FAMILY, AND NO, I'M NOT EVEN JOKING ABOUT THAT

[redacted]
Reminder: Reason, nearly alone in the world of political journalism, publishes a list of staffer/contributor/fellow-traveler plans to vote before each presidential election (see such exercises 2004, 2008, and 2012, and one handy post encapsulating the staffer-portion of said votes here).