Can Americans Still Take A Joke? Amy Poehler's 'Difficult People' Proves Answer is 'No'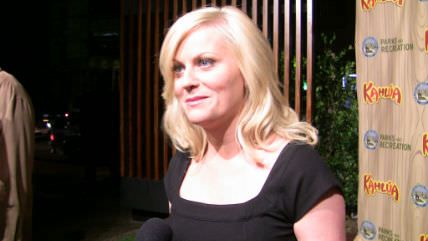 Comedian Amy Poehler has recently taken heat from Twitter for a joke on her new Hulu show, Difficult People.
The backlash began when the show's abrasive character, Julie, tweets a crude joke about how she "can't wait" until Beyoncé and Jay Z's young daughter, Blue Ivy, grows up so R. Kelly can urinate on her. In the series, Julie receives backlash from her Twitter followers who think the joke was tasteless.
In real life, however, it is Poehler who is receiving the backlash. Poehler serves as executive producer on the show and many on Twitter believe the joke should never have been written in the first place.
So, can Americans still take a joke? Filmmaker Ted Balaker recently sat down with Reason TV's Nick Gillespie to talk about the current state of comedy, how technology has fueled the outrage machine, and how comedians are fighting back against PC zealots.
Balaker is a frequent contributor to Reason TV. Originally aired on August 20, 2015.