Atlanta Police Tase, Kill Man Although They Had No Reason To Know He'd Committed Any Crime
If you don't want to talk to the police, they think that's sufficient reason to cause your death.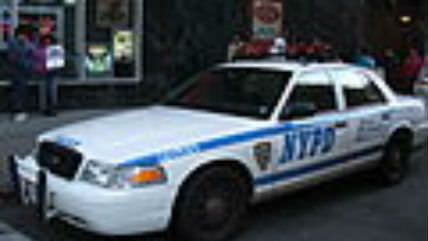 We write a lot here about the petty laws that give police reason to begin interactions with you or detain you, interactions that all too often end tragically.

In practice, though, police don't need even a petty law they believe you might have violated to begin an interaction that will end in your death.
All they need to know to want to chase you down at any cost is a sign that you don't want to talk to them, minus the slightest articulable suspicion of any actual specific crime being committed.
This terrible story out of Atlanta, from NBC 11Alive:
A spokesperson for the DeKalb County Police said that units were involved in a robbery suppression detail on Flat Shoals Road. When they stopped a vehicle, the driver claimed to have a weapon and was told to exit the vehicle.

The weapon was secured but when it was handed off to a backup officer, a passenger in the vehicle jumped out.

That's when a chase began, ending at an 8-foot wall. The young man had attempted to jump the wall and was Tased by police, then fell to the other side.

What happened next has some neighbors in the community upset.

According to a police spokesperson, when police went to the other side, they found the man unconscious but called medical personnel and handcuffed him per protocol.

Police said an ambulance arrived within about five to six minutes and transported the man to the hospital, where he later died.

But neighbors said that the man was clearly in crisis after the incident and that law enforcement took too long to render aid.

Other residents said they attempted to help the man and perform CPR but were prevented from doing so by police.
Video of the end of the incident at the 11Alive link. The police have not yet identified the dead man.
Hat tip: CharlesWT